Mammalian
Integrated services for first in human, matched to your molecule
Engineering New Biologics, At Scale
Making Complex Applications Possible with Mammalian-Based Expression for New Biologics
With a solid foundation in analytics combined with our best-in-class cell line development (CLD) platform, KBI provides vertically integrated services for First in Human (FIH) programs from CLD through to commercial manufacturing.
The increasing complexity of novel therapeutic proteins adds pressure to established modes of expression, including Chinese Hamster Ovary (CHO) cell lines. At KBI Biopharma, as a global partner for mammalian-based biopharmaceutical development, we have engineered this standard workhorse to create our premium proprietary cell line for mammalian-based expression.
Mammalian cells are the gold standard for biologics as a key expression system for the production of new biologics - including therapeutic proteins like monoclonal antibodies (mAbs). CHO cells, specifically, are used for around 70% of recombinant biopharmaceutical proteins. KBI's premium cell line development services, combined with our deep expertise in analytical development, process development, and formulation development, create a comprehensive workflow that can solidify mammalian expression for a variety of molecule types from CLD to infinity.
A Match for Breakthrough Molecule Types
KBI is redefining how mammalian-based expression is used in route to the development of new biologics, which ultimately strengthens the role of CHO cells in biopharmaceutical protein generation.
More Power to Develop, Manufacture, Repeat
Innovative New Biologics Come to Life with Efficient Workflows
Protein and Process Expertise, Matched to Your Molecule
Our depth of experience and expertise in mammalian-based expression - from cell line development to commercial manufacturing - streamlines the creation of new biologics and breaks through common bottlenecks and barriers.
KBI Biopharma is a global partner for expert mammalian-based biopharmaceutical development. Our team of experts and world-class facilities around the globe ensure your success in developing new biologics. From cell line development to comprehensive analytical, process, and formulation development through to clinical and commercial manufacturing, working with KBI Biopharma delivers a streamlined experience.
When it comes to breakthrough molecule types, you have met your match.
KBI offers full support for full-scope mammalian programs with the depth of knowledge that makes the complex possible. Our team of experts delivers top-tier formulation experience with backing analytics. Future-proof your program with sustained excellence for every molecule at every stage of development.
Integrated Mammalian-Based Workflow for Phase I Programs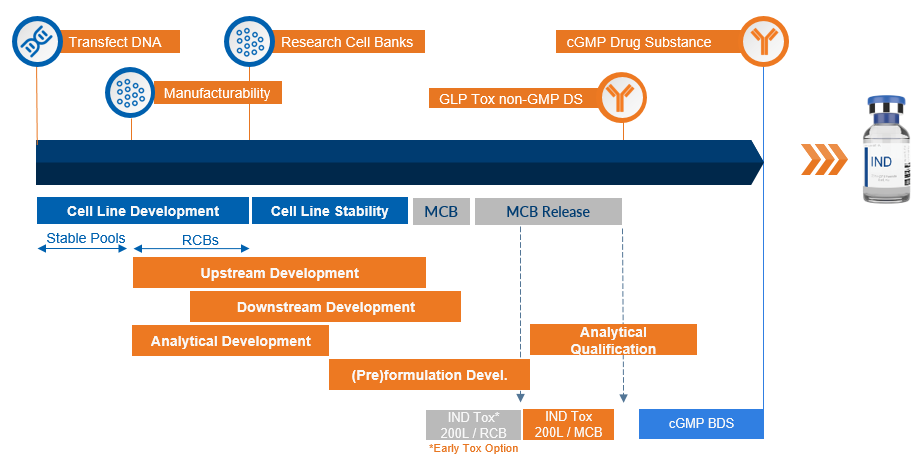 Experience The Power Of End-To-End Bispecific Antibody Production
Whitepaper
Delivering On The Promise Of Bispecifics: State-Of-The-Art Bispecific Antibody Development
Given the complexity of bsAbs, a cell-line development platform for these proteins must contain three key features to be sufficiently robust for generating bsAbs: stable and high expression of bsAbs, straightforward early screening, and a robust cell line that can handle stressors. Furthermore, advancing bsAbs from the bench into the clinic requires process development, analytical methods, and scale-up for cGMP manufacturing. We have created a leverageable, integrated workflow that generates high-quality clinical bulk drug substances under accelerated timelines.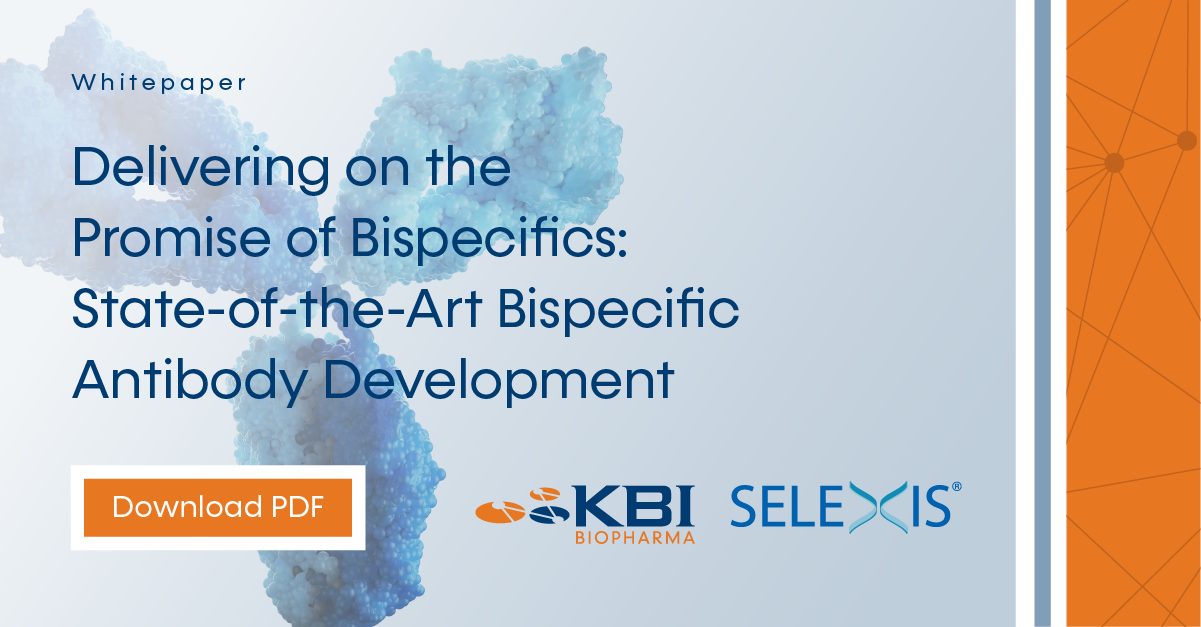 Webinar
Streamlined Development For Efficient Production Of Bispecific Molecules Using An Integrated Platform Process
This webinar demonstrates a breakthrough platform approach that encompasses the efficient production of bispecific molecules in an integrated, streamlined way, from CLD (cell line development) to cGMP manufacturing. The leverageable integrated workflow from Selexis and KBI Biopharma generates high-quality clinical bulk drug substances under accelerated timelines.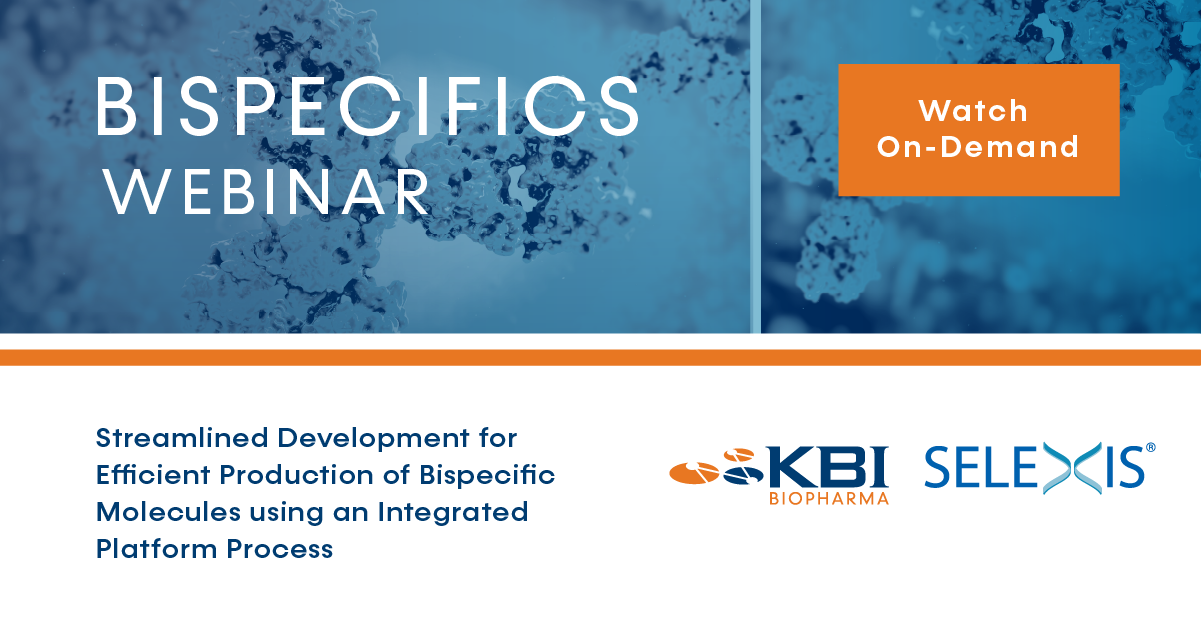 Explore More Mammalian Services & Capabilities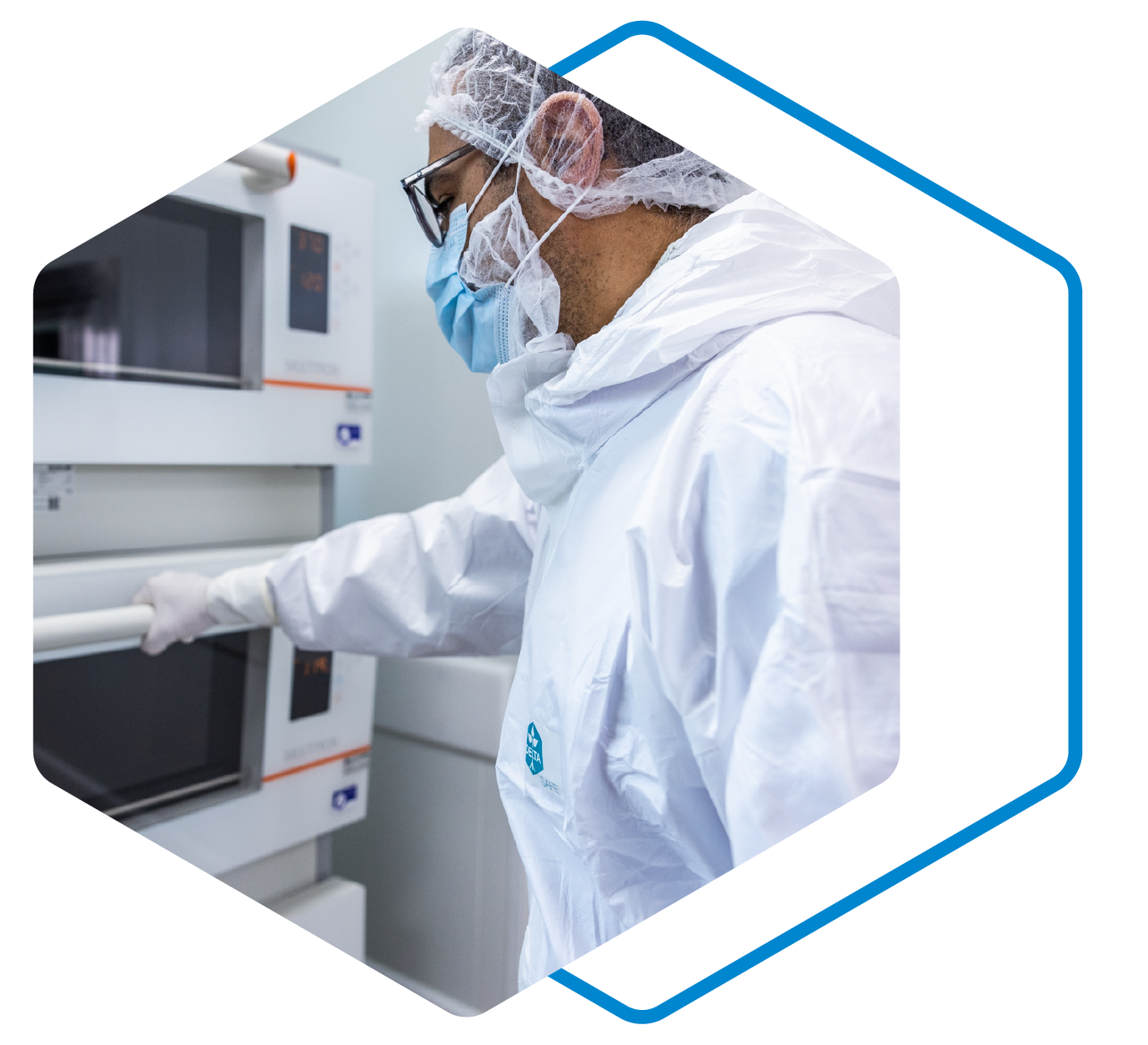 Never Miss Another Update!
Subscribe to KBI's Newsletter, The Pulse, to stay up-to-date on all the latest news, articles, and events from KBI Biopharma.