KBI Biopharma's SUREtechnology Platform™, powered by Selexis®, introduces the
SURE CHO-M Cell Line™
A proprietary manufacturing CHO cell line
With SURE CHO-M Cell Line™, Expect Versatility and Leading Performance
High Quality Mammalian-Based Cell Line Development (CLD) and Expression for Developing Biotherapeutics
As a cornerstone of the KBI SUREtechnology Platform, the SURE CHO-M Cell Line is a proprietary, high-performing cell line derived from CHO-K1 cells.
The SURE CHO-M Cell Line was specifically developed to overcome protein expression bottlenecks to express and secrete even the most complex biologics at high-titers while remaining stable over generations. This cell line ensures that our mammalian-based CLD process is performed using optimized timelines and outstanding flexibility; resulting in streamlined and transferable production of biotherapeutics.
Versatile Cell Line Development Paired with Exceptional Insight and Understanding
Our internally-developed bioinformatics tools and ongoing genomic analysis create an unmatched understanding of our SURE CHO-M Cell Line. The SURE CHO-M Cell Line's genome and transcriptome were first fully sequenced more than a decade ago and are regularly re-sequenced, and we have applied our powerful bioinformatics tools to support the genomic characterization and monoclonality analysis of both the parental SURE CHO-M Cell Line and client research cell banks (RCBs). As a result, we have an incredible understanding of our RCBs and manufacturing cell lines, supporting detailed regulatory packages and ongoing parental cell line improvements and optimizations.
Creating stable, high-yield, and clonal mammalian cell lines
SURE CHO-M Cell Line™ Development for Innovative Biologics
Our proprietary CLD platform, using our SURE CHO-M cell line, generates high-performance mammalian-based cell lines that move seamlessly into manufacturing and commercialization. Our SURE CHO-M cell line is specifically designed to support the development and expression of a wide range of molecules at high titers.
By combining our SUREtechnology Platform with our world-class expertise, our CLD services significantly reduce the time, effort, and costs associated with the development of high-performance mammalian cell lines for therapeutic protein production. We have taken the standard Chinese Hamster Ovary (CHO) workhorse and engineered our premium cell line as the new gold standard for biologics.
The SURE CHO-M Cell Line can go from transcription to fully-characterized research cell banks (RCBs) in as little as 9 weeks with our SUREmAb™ offer. With our modular workflows, we can quickly identify the optimal CHO host for the expression and production of the desired protein candidate.
By leveraging a wide panel of analytical methods early in the CLD process, we are able to characterize the expressed protein from an early stage. This early characterization ensures that only those cell clones producing proteins with the desired attributes are advanced through the development process.
Learn more about our comprehensive genetic characterization, monoclonality assessment, and authentication of the CHO RCBs for assessing the monoclonality of both research and master cell banks.
Explore More Mammalian Services & Capabilities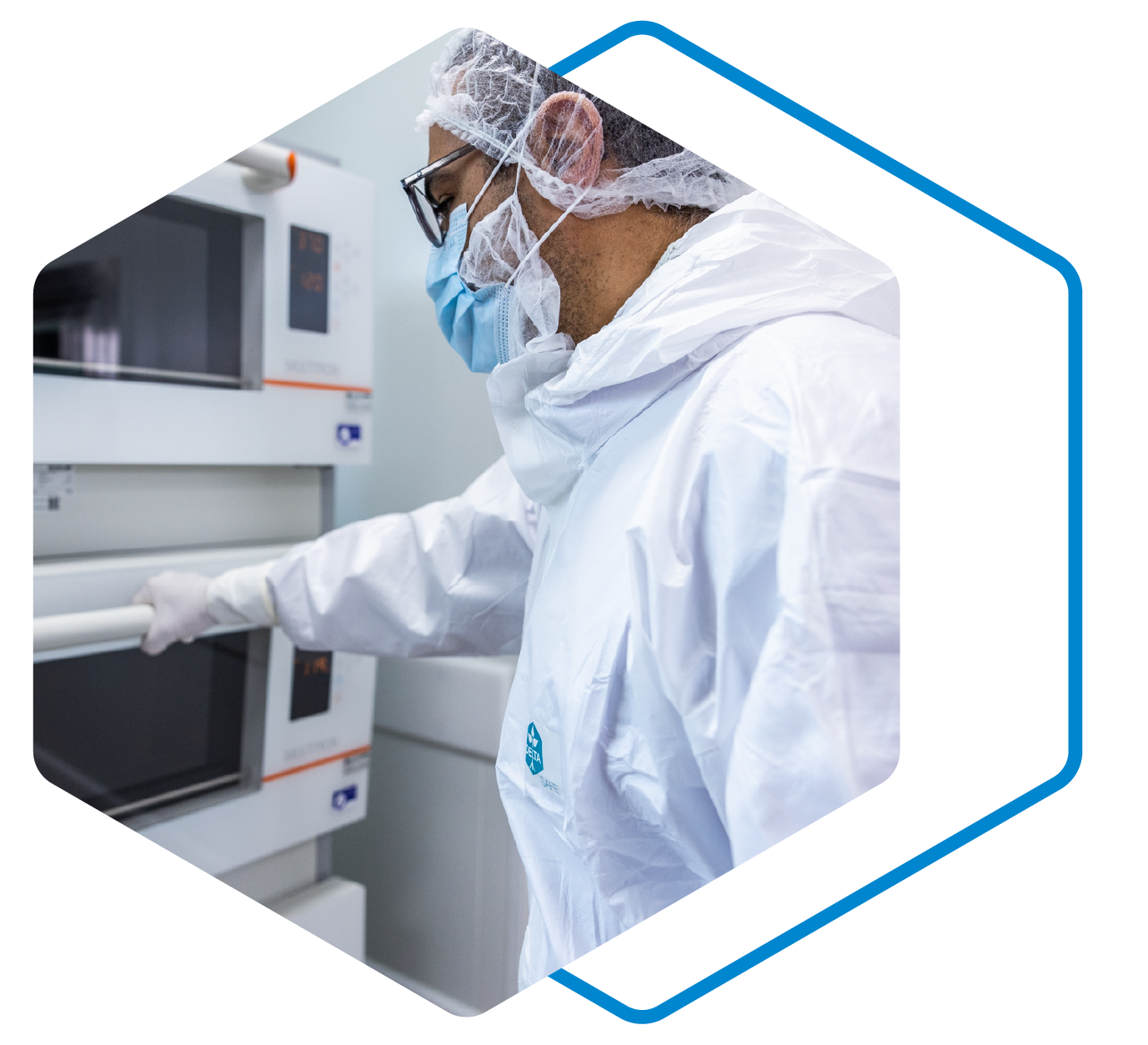 Never Miss Another Update!
Subscribe to KBI's Newsletter, The Pulse, to stay up-to-date on all the latest news, articles, and events from KBI Biopharma.