Introducing KBI Biopharma's
SUREtechnology Platform™
powered by Selexis® for premium, stable, and integrated CHO-based cell line development
Advanced Cell Line Development for New Biologics
Best-in-class Mammalian-Based Expression System for Breakthrough Molecule Types
With our advanced gene technology and proprietary cell line, we are able to overcome common bottlenecks that come with developing high-performance mammalian cell lines, especially when expressing novel molecule types.
Mammalian cells are the gold standard for biologics development. The SUREtechnology Platform is a premium cell line development (CLD) suite of tools and technologies that seamlessly overcomes common expression bottlenecks related to transcription, translation, DNA repair, secretion, protein folding, glycosylation, and more - going from transfection to a fully-characterized research cell bank (RCB) in as little as 11 weeks.
You Have Met Your Match
Our innovative and highly capable SUREtechnology Platform is designed to express a diverse range of molecules with high titers, including mAbs, bispecifics, Fc fusions, enzymes, hormones, blood factors, and vaccines among others, whether they are New Biologic Entities or biosimilars. Using the KBI SURE CHO-M Cell Line™ for custom cell line development, we are able to significantly reduce the time, effort, and costs associated with developing high-performance mammalian cell lines.
Rapid, stable, and cost-effective production of virtually any recombinant protein
Seamless integration of the new biologics development continuum, spanning discovery to commercialization
Overcome common protein expression bottlenecks with a robust cell line for reduced timelines and exceptional versatility
Enabling Scientific Pioneers by Simplifying the Journey
Combining Advanced Gene Technology with a Proprietary Cell Line
Develop, Screen, and Manufacture Biologics with the SUREtechnology Platform™
Proprietary SURE CHO-M Cell Line
As a cornerstone of the SUREtechnology Platform, the SURE CHO-M Cell Line is a proprietary, high-performance cell line derived from CHO-K1 cells and used for the production of biotherapeutics. In two decades, the SURE CHO-M Cell Line has surged into the mammalian cell line development industry as a global reference, enabling the commercialization of 10 biotherapeutics and the development of 160+ others.
Expression of a Diverse Range of Molecule Types
From ubiquitous immunoglobulin-based drugs such as monoclonal antibodies, bispecific antibodies, and Fc fusions to novel scaffolds and difficult-to-express proteins, our SUREtechnology Platform has been engineered to streamline cell line development for a diverse range of molecule types, including (but not limited to):
classical monoclonal antibodies
bispecifics and other multispecifics
fusion proteins
enzymes
hormones
blood factors
viral proteins
large multimeric proteins
vaccines
The SUREtechnology Platform is the go-to cell line platform for biopharmaceutical production. Using proprietary codon optimization and KBI SUREtech Vectors™ ensures our ability to establish stable and high-performance RCBs with titers reaching up to 10 g/L in a fed-batch production process. Our modular approach assures predictability and consistency. We introduce analytics early in the CLD process to ensure only cell lines with the best quality attributes progress through the subcloning process to the final RCB.
Monoclonality Assessment and Genomic Characterization
Our genomic characterization of mammalian RCBs encompasses monoclonality assessment using an unbiased, blind approach to the identification and validation of integration sites. When it comes to regulatory compliance, the expectation is that cell banks are thoroughly documented for clonal derivation. Our whole genome sequencing (WGS) applications deliver the data you need for cell line development, genome characterization, and monoclonality assessment - quickly and with great accuracy.
Explore More Mammalian Services & Capabilities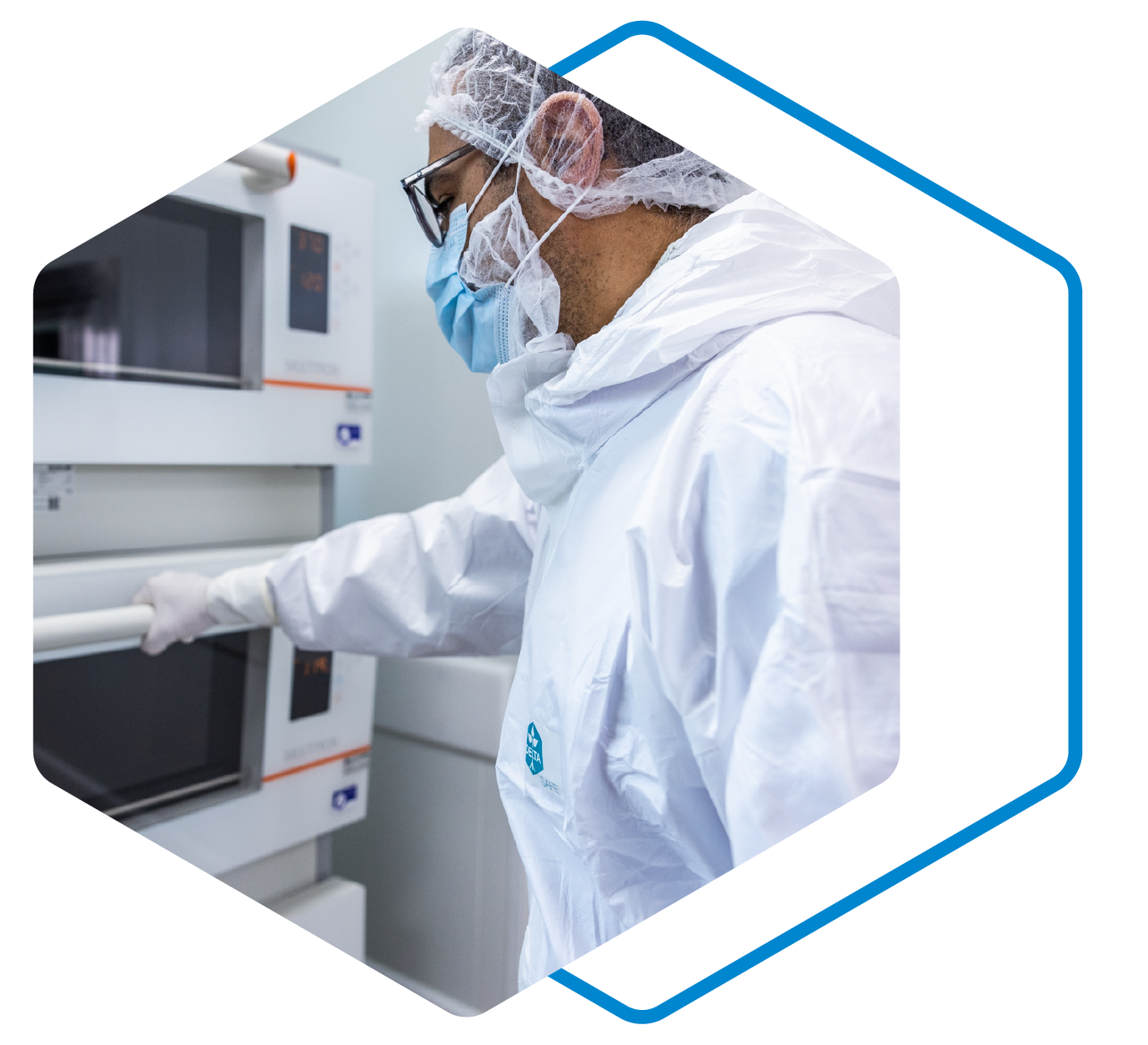 Never Miss Another Update!
Subscribe to KBI's Newsletter, The Pulse, to stay up-to-date on all the latest news, articles, and events from KBI Biopharma.