Clinical Microbial
Therapeutic protein and enzyme Development, Manufacturing, and Commercialization
Manufacturing New Biologics
Clinical Manufacturing of Microbial-Based Biotherapeutics
KBI staff has extensive experience in therapeutic protein and enzyme development, manufacturing, and commercialization.
From the earliest stage of clinical process development, we focus on processes that are robust, scalable, and commercially viable. Our key personnel has led CMC projects through successful IND and BLA filings.

The KBI Boulder facility has extensive experience in generating E. coli-based expression systems for high-level expression of recombinant proteins, typically using T7 expression in the BL21(DE3) strain as a platform. Following demonstration of expression in shake flasks, fermentation development typically progresses from shake flask to 15L volume in FPD to manufacturing scale of 300L and 2000L.

Core expertise includes optimization of any expression strategy from cytoplasmic to periplasmic expression, as well as industry-leading insoluble expression coupled with refold process development expertise.

KBI designs and implements processes according to the stage of development but always with commercial viability and product lifecycle in mind. Development and Preclinical activities are executed as non-GMP studies. Early Clinical Manufacturing is supported with qualified analytical test methods and Late Stage Clinical Studies are supported with validated methods and processes.

Our flexible application of stage-appropriate activities results in cost savings for early stages while providing the full regulatory support necessary to set up further advancement of programs into the late stage and commercial manufacturing.
KBI's Clinical Microbial Capabilities
Equipment
300 L and 2000 L fermentation, homogenization, centrifugation, and depth filtration for upstream processing

Refold train of 550 L, 2600 L, and 2x 2250 L vessels

Buffer preparation vessels of 2x 600 L and 2x 750 L across refold and purification areas

Buffer hold vessels (100-L bags to 2600-L vessels across refold and purification areas)

Purification train with multiple chromatography skids supporting columns of 10 to 80 cm diameter, and multiple TFF systems supporting 0.5 to 15 m2 membrane area
QA Approved SOP Facility Governance
Commercial-ready facility: material and personnel flow, area qualification, cleaning, environmental monitoring, maintenance and operation of utilities

Process/product: raw material release, process validation, Batch Package system, deviation, and CAPA management, in-process and release testing, and batch release

Safety and environment: general safety and hygiene, personnel safety such as lock-out and tag-out, confined space entry, etc., and segregated waste handling
Cleanroom Classifications & Flows
Fermentation: Grade D cleanroom with segregated personnel and material airlocks. Fermentation area is served by the refold buffer preparation and buffer hold area. Seed preparation area is segregated from the fermentation suite and controlled as a Grade C cleanroom with a Grade B biosafety cabinet

Refold: Grade C cleanroom with a combined personnel/material airlock. Process connections exist between the Refold area and Fermentation and Purification areas

Purification: Grade C cleanroom with segregated personnel and material airlocks. Process connections exist to the Refold area. Purification bulk fill area is also Grade C with a Grade B laminar flow hood

Support areas are controlled, unclassified space, with segregated personnel and material flow into and out of the controlled areas
Explore More Microbial Services & Capabilities: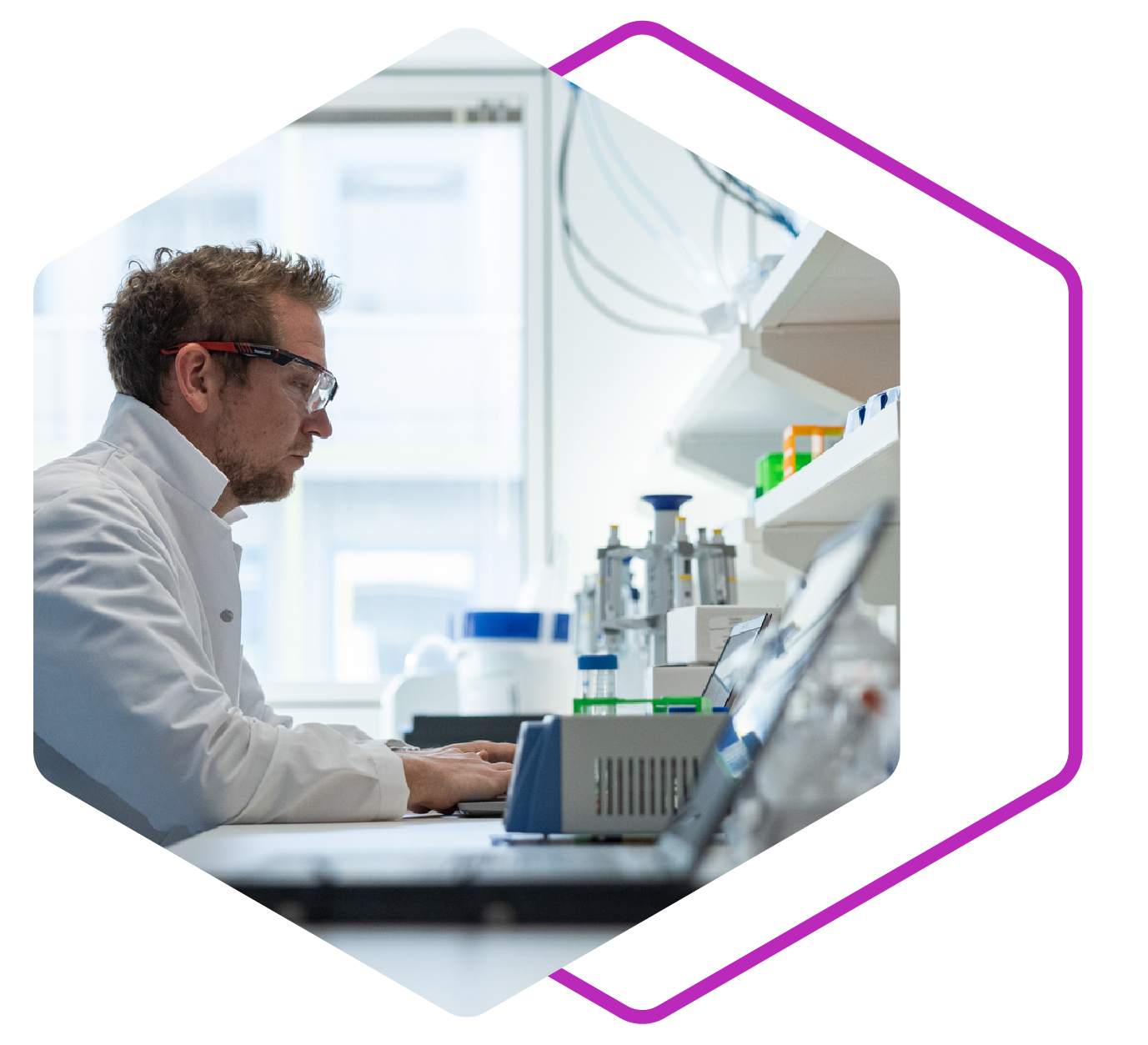 Never Miss Another Update!
Subscribe to KBI's Newsletter, The Pulse, to stay up-to-date on all the latest news, articles, and events from KBI Biopharma.