Fermentation Development
Integrated fermentation and purification development for optimized upstream processes
Flexible Fermentation Development Services
With Expert Analytical Development Teams
KBI Biopharma has extensive experience with microbial cell culture-derived proteins, including soluble protein expression in E.coli, S.cerevisae, and other microorganisms, inclusion body expression in E.coli, monoclonal antibodies, bispecific antibodies, enzymes, Fc fusion proteins, PEGylated proteins, and complex glycoproteins.
With efficient, high-quality, and flexible fermentation development services, KBI can readily develop or optimize upstream processes that are scalable and robust.
KBI's integrated fermentation and purification development and analytical development teams work together to achieve program goals with the highest quality while maintaining the flexibility to accommodate a program's needs.
KBI's Fermentation Capabilities
Development of reliable, robust, and scalable processes

Research Cell Bank Generation

Medium Development

Pre-Clinical material supply

Identification of critical process parameters based on process characterization/design space mapping

Development of process control strategies

Production at pilot scale

Scale-down validation studies
Explore More Analytical Services & Capabilities: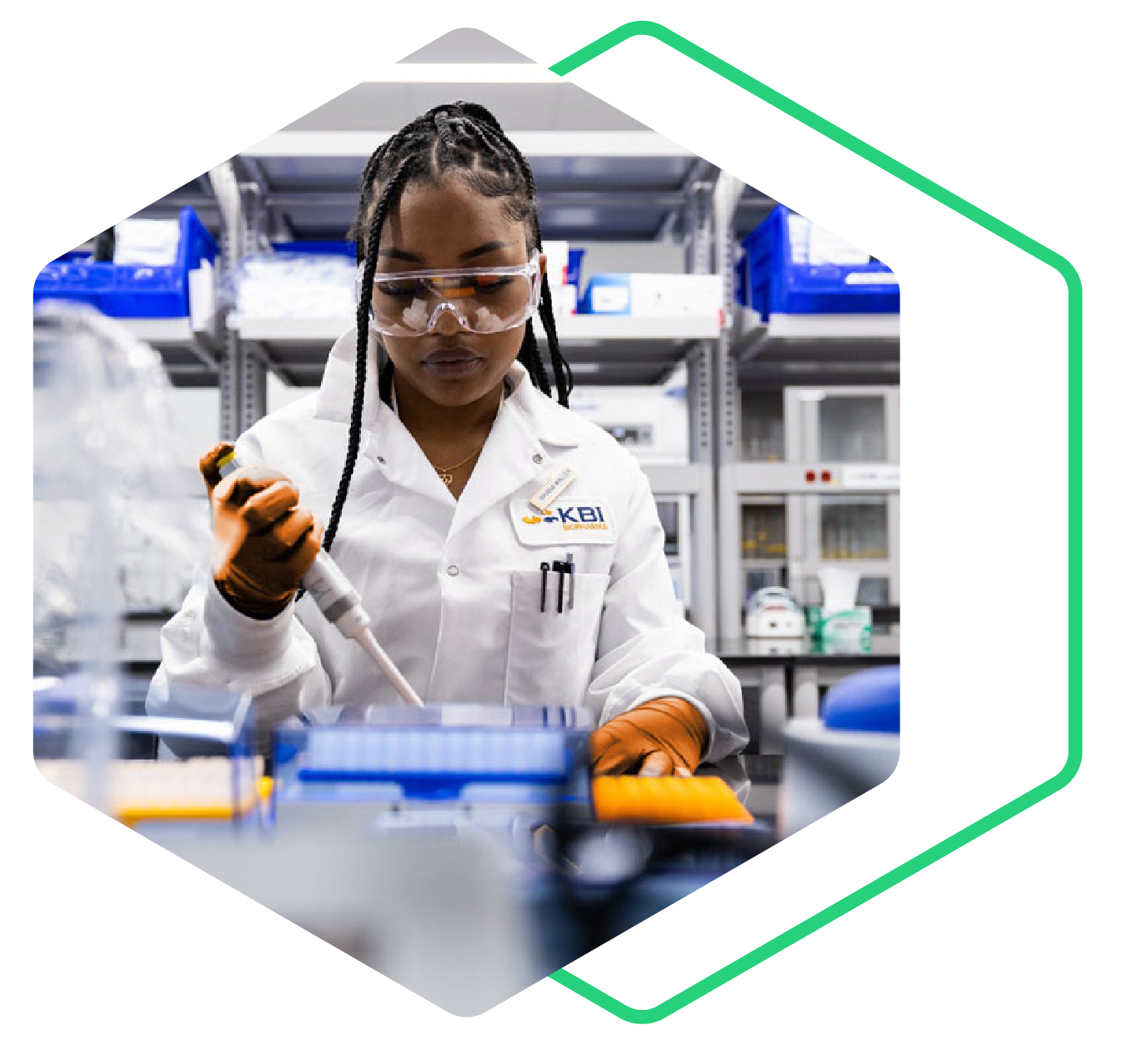 Never Miss Another Update!
Subscribe to KBI's Newsletter, The Pulse, to stay up-to-date on all the latest news, articles, and events from KBI Biopharma.