Particle Characterization
for biologics, materials, and small molecules
Particle Characterization Core Facility
Extensive Expertise in Particle Detection Methodology and In-Depth Particle Data Analysis
Our Particle Characterization Core Facility provides specialized, state-of-the-art analysis for subvisible particles ranging in size from nanometer to micron.
Significant improvements in analytical technology to quantify and characterize subvisible (1 – 100 µm) and submicron particles (≤1 µm) have prompted the regulatory agencies to require characterization of particles in these size ranges.
Multiple orthogonal methods are required to span the entire range and to accurately characterize the particle profile, as each instrument possesses limitations based on the detection strategy and sample solution properties. These limitations must be well understood to generate high-quality data.
KBI Biopharma has kept pace with technological advances, and over the years has developed extensive expertise in particle detection methodology, as well as in-depth particle data analysis.
KBI's Particle Characterization Core Facility Capabilities
Characterization & Identification
Particle Identification

Particle Profile Establishment

Biosimilarity/Comparability

Product Stability

Regulatory Support
Method Development
Biologics

Small Molecule

Materials
Routine Particle Testing
Dynamic Light Scattering (Zetasizer)

SEC with Multi-angle Light Scattering

Light Obscuration (HIAC)

FTIR Microscopy

Energy-Dispersive X-ray Spectroscopy (SEM-EDS)
Explore More Analytical Services & Capabilities: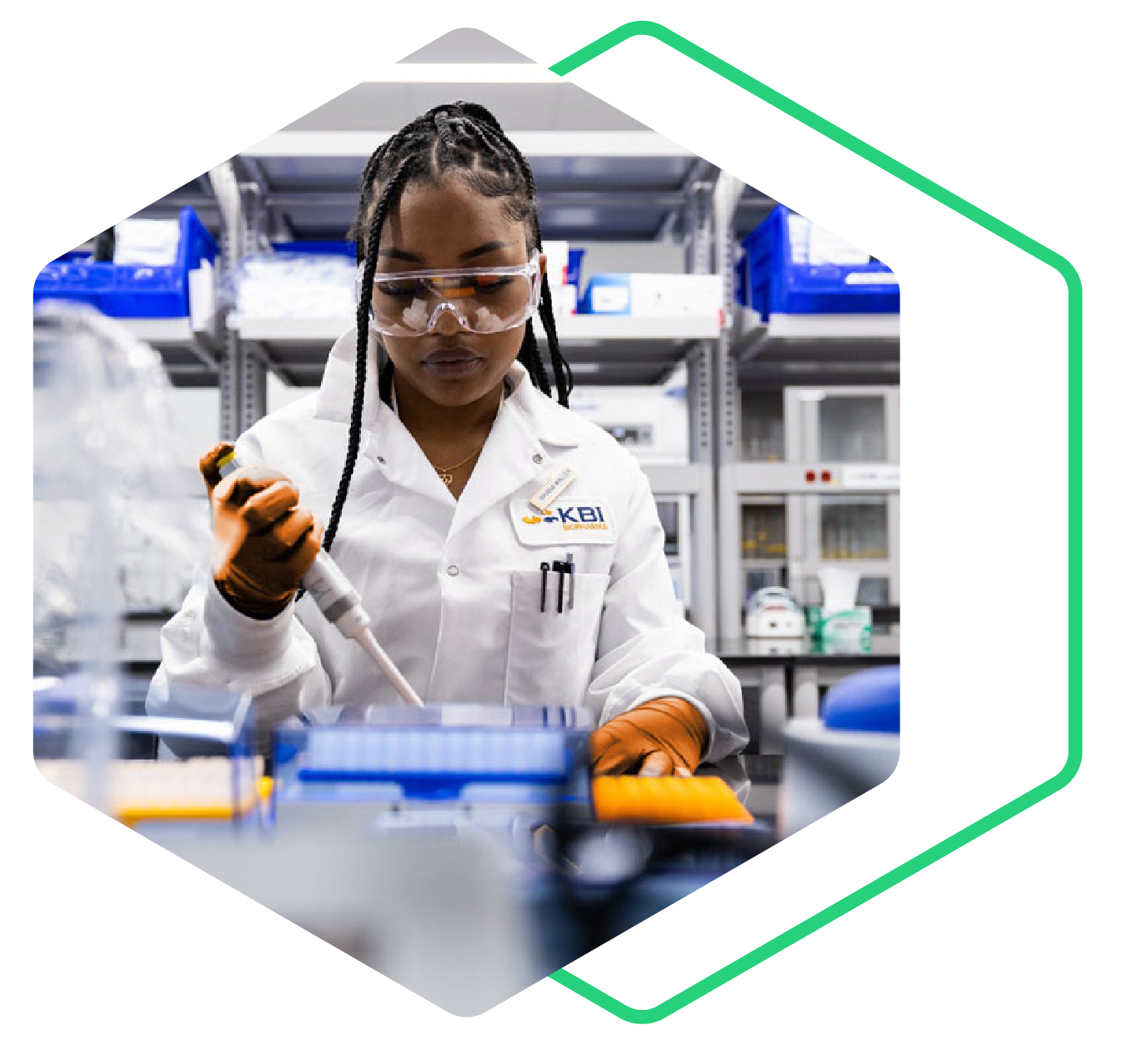 Never Miss Another Update!
Subscribe to KBI's Newsletter, The Pulse, to stay up-to-date on all the latest news, articles, and events from KBI Biopharma.