KBI Mammalian Cell Line Development Services
Capabilities and Services
Cell Line Development
Flexible options for CHO host expression with rapid CLD
---
Rapid Material Generation
Up to 10 grams rapidly generated for your R&D needs
---
Manufacturability Assessment
An early assessment giving you the best chance of success
CHO Cell Line Development
KBI Biopharma can meet your needs for rapid cell line development with high productivity
KBI has extensive experience working with a variety of mammalian expression systems including:
CHO-DG44
CHO-ZN
CHO-S, CHO-K1 GS, and HEK293
Our competitive timeline can be as fast as 12 weeks from transfection to fully characterized RCB. Our platforms express a diverse range of molecules with high titers including mAbs, bispecifics, Fc-fusions, recombinant proteins, ADCs, enzymes, glycoprotein vaccines and biosimilars. Our clone stability assessment ensures expression and product quality beyond MCB generation.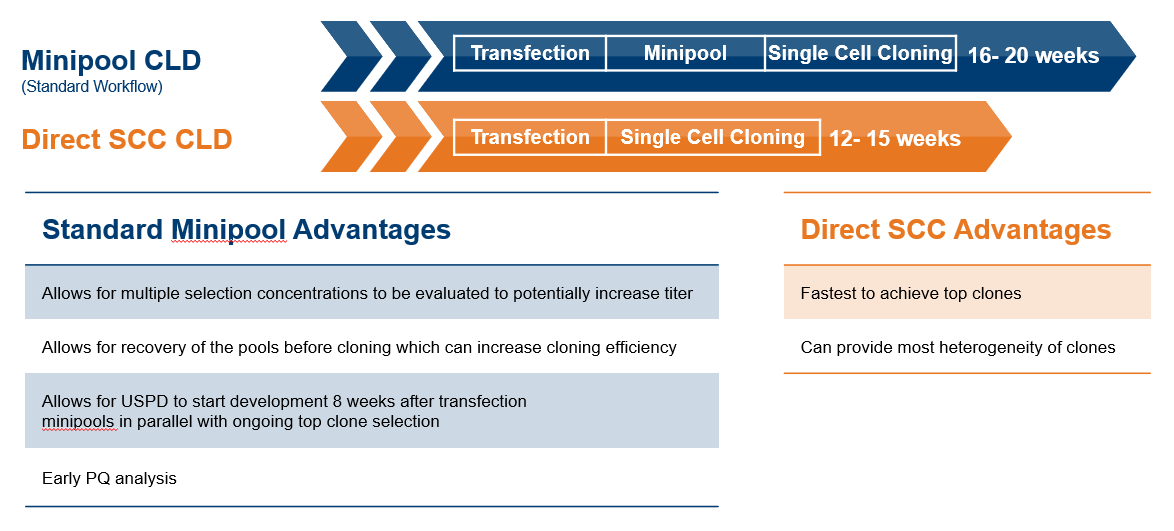 KBI has a proven track record with 80+ cell line development programs and 180+ USPD programs successfully completed. Working with KBI, you will get a robust, scalable CHO cell line that can be seamlessly transitioned into a full CMC program.
---
Manufacturability Assessment
KBI Biopharma can meet your needs for rapid cell line development with high productivity.
Our manufacturability assessment package provides clients an economical tool to select the lead molecule out of a few candidates with the most stable profile, giving you the best chance of success at a very early stage.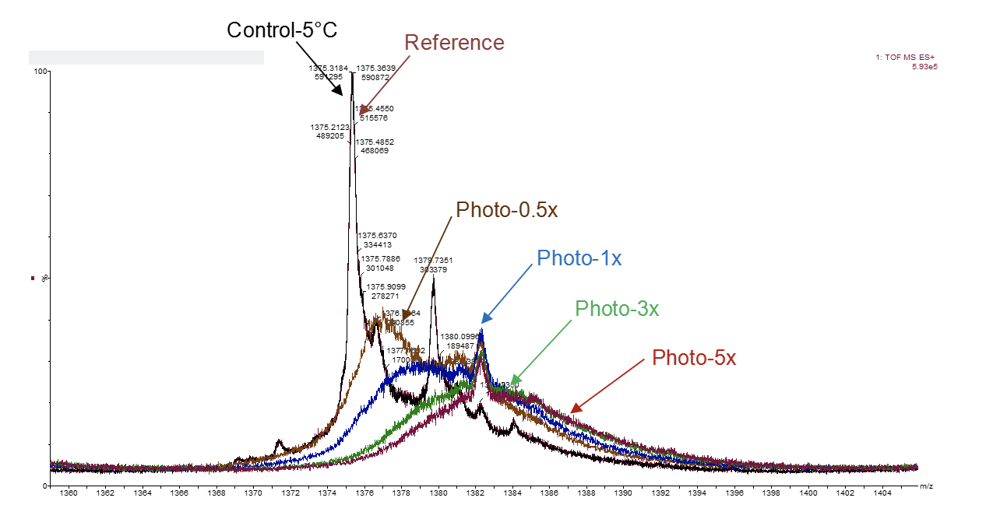 Candidate Selection:
​

​
Transient expression or stable pool generation to enable quick

​


transition into full CMC programs

​
Advanced Analytics
​
for CQA Assessments:
​
Intact Mass Spec

​

Glycan profiling

​

DSF/DLS

​

Accelerated stability programs

​

​

ELISA/Octet potency assessment

​

Minimum formulation screening
Rapid Material Generation
Candidate material generation for your development needs
With your R&D material needs in mind, KBI can rapidly generate up to 10 grams of materials using transient expression for your tox studies, reference materials and various other R&D testing needs.
Transient transfection in CHO or HEK293 for quick

μ

g

to g quantity

Rapid material generation for early discovery needs

Variant testing to choose top expression vector for stable clone development