Mammalian Cell Line Development
CHO-based mammalian expression for rapid cell line development with high productivity
Advanced Cell Line Development for Manufacturing New Biologics
Mammalian-Based Expression Know-How to Discover, Develop, and Manufacture
Leveraging advanced gene technology and a new gold standard cell line to meet the challenges of cell line development (CLD) for unique and innovative biologics.
At KBI Biopharma, as a global partner for mammalian-based biopharmaceutical development, we have engineered the standard Chinese Hamster Ovary (CHO) workhorse to create our premium cell line for mammalian-based expression.
Mammalian cells are the gold standard for biologics as a key expression system for the production of biotherapeutics. KBI's premium cell line development services overcome common expression bottlenecks related to transcription, translation, DNA repair, secretion, protein folding, glycosylation, and more - going from transfection to a fully-characterized research cell bank (RCB) in as little as 11 weeks.
A Match for Breakthrough Molecule Types
Our proprietary cell line development tools and technologies significantly reduce the time, effort, and costs associated with developing high-performance mammalian cell lines. Our SUREtechnology Platform™ has a track-record of successfully expressing a diverse range of molecules with high titers, including classical IgGs, bispecifics, Fc fusions, enzymes, hormones, blood factors, and vaccines among others, whether they are biosimilars or new biologic entities.
With our modular workflows, we can quickly generate CHO-M clones for expression and production of the desired recombinant protein
Leveraging a comprehensive panel of analytical methods early in the CLD process enables early characterization of the expressed protein
Early characterization ensures only those cell clones producing proteins with the desired attributes associated with high viability and cell density are advanced through the development process
Our fed-batch strategies enable high representability of large-scale production in bioreactors in the earliest phases of development with various volume ranges from small quantities for lead identification to toxicology studies material supply
Our IND-ready data package accelerates IND submission while mitigating manufacturing risks thanks to our thorough genetic characterization, monoclonality assessment, and full documentation of the RCBs
The KBI SUREtechnology Platform
™
, Powered by Selexis®
Advancing New Biologics to the Clinic, Faster
The SUREtechnology Platform™ creates stable, high-yield, and clonal mammalian cell lines
The SUREtechnology Platform facilitates the rapid, stable, and cost-effective production of virtually any recombinant protein and provides seamless integration of the new biologics continuum, spanning from discovery to commercialization.
By combining our proprietary SUREtechnology Platform with our world-class expertise, our CLD services significantly streamline the development of high-performance mammalian cell lines for therapeutic protein production. As a cornerstone of the SUREtechnology Platform, the KBI SURE CHO-M Cell Line™ is a proprietary, high-performance cell line derived from CHO-K1 cells and used for the production of biotherapeutics. The SURE CHO-M Cell Line was specifically developed to overcome protein expression bottlenecks, leading to optimized timelines and exceptional versatility.
Monoclonality Assessment
Genomic Characterization for Strategic Decision-Making
Characterizing transgene-genome junctions is mandatory for IND filing and for assessing monoclonality of research cell banks (RCBs) and master cell banks (MCBs). These genomic data are critical to the success and cost-effectiveness of biomanufacturing.
Our genomic characterization of mammalian RCBs encompasses monoclonality assessment using an unbiased, blind approach to the identification and validation of integration sites. When it comes to regulatory compliance, the expectation is that cell banks are thoroughly documented for clonal derivation. Our Whole Genome Sequencing (WGS) applications deliver the data you need for cell line development, genomic characterization, and monoclonality assessment - quickly and with great accuracy. Our services and ready-to-use data packages support the decision-making process and regulatory filings.
Tailoring solutions around your needs, we leverage proprietary technologies and platforms to provide you with a fast and robust genomic characterization of your RCBs or to empower your position when facing regulatory authorities by assessing your cell line monoclonality.
Get to First in Human, Faster
Manufacturability Assessment
Determine your Lead Molecule from an Early Stage
Our manufacturability assessment package provides customers an economic tool to select their lead molecule out of a few candidates with the most stable profile at a very early stage.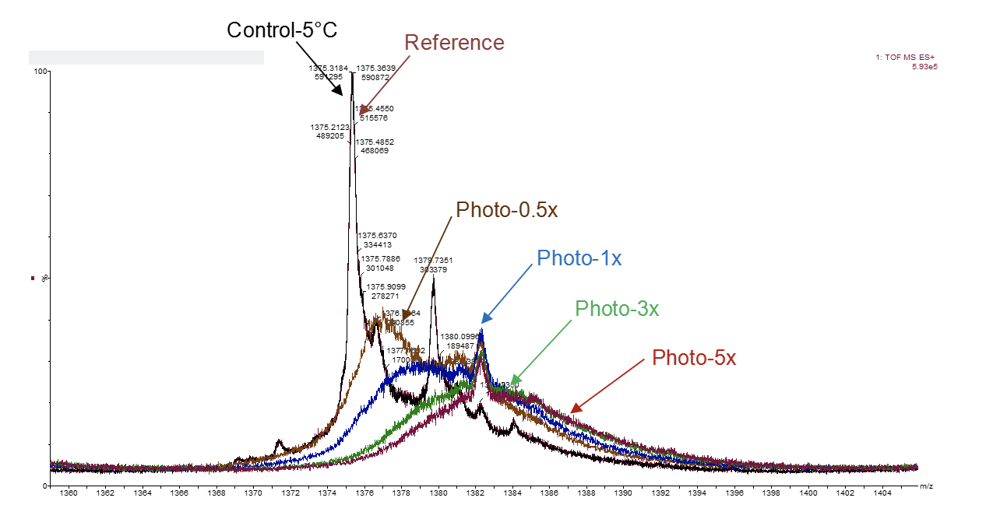 Candidate Selection
In parallel to your development within a CRO or in parallel to our CLD, we enable you to identify your lead candidate from transient or stable cell pools or intermediate clones to accelerate transition into complete CMC programs​.
Advanced Analytics​ For CQA Assessments:​
Intact Mass Spec​

Glycan profiling​

DSF/DLS ​

Accelerated stability programs​​

ELISA/Octet potency assessment​

Minimum formulation screening
Rapid Material Generation
Candidate material generation for your development needs
With your R&D material needs in mind, KBI can rapidly generate up to 10 grams of material for your tox studies, reference materials, and various other R&D testing needs.
Transient transfection in CHO or HEK293 for quick μg to g quantity

Rapid material generation for early discovery needs

Variant testing to choose top expression vector for stable clone development
Explore More Mammalian Services & Capabilities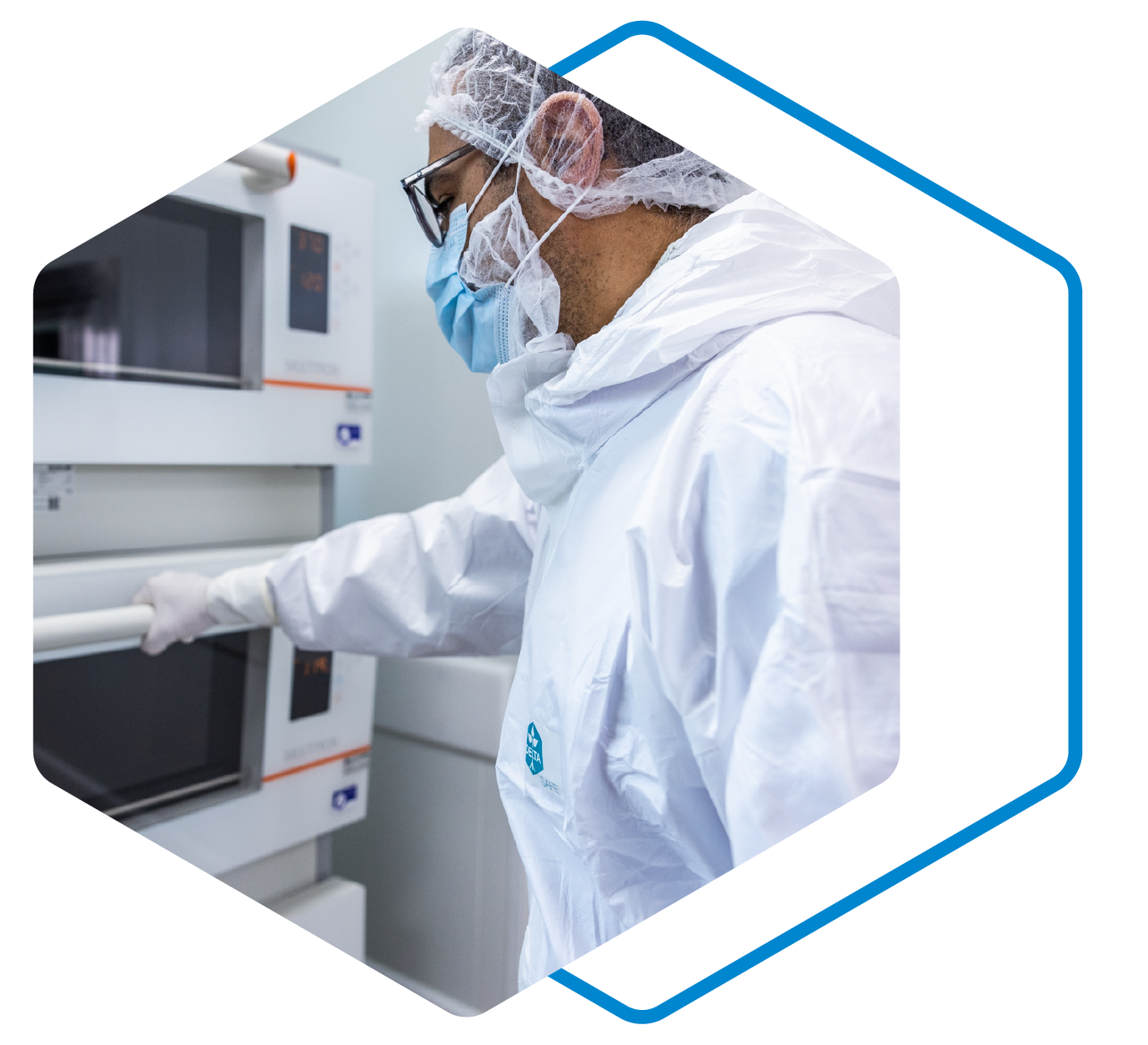 Never Miss Another Update!
Subscribe to KBI's Newsletter, The Pulse, to stay up-to-date on all the latest news, articles, and events from KBI Biopharma.