Genomic Analysis
Genomic Characterization and Monoclonality Assessment
Biosafety Assured with Genomic Analysis
Genomic Characterization for Strategic Decision-Making During Cell Line Development
Characterizing transgene-genome junctions of research cell banks (RCBs) is mandatory for IND filing. These genomic data tie directly to cost of biomanufacturing, safety of clinical trials, and overall program success.
Our genomic characterization of mammalian RCBs encompasses whole genome sequencing (WGS) with a next generation sequencing (NGS) approach, thanks to the Illumina technology. Our services and ready-to-use data packages support the decision-making process and regulatory filings when developing cell lines that express biotherapeutics. This genomic characterization of our RCBs is entirely documented in our data packages, and our WGS applications deliver fast and accurate transgene-genome junction characterization and transgene copy number. This enables a new level of assurance when identifying lead clones, making sure that the transgene is conserved over a generation and that there is no loss of copy or mutation. We can perform our analysis across any mammalian cell line where the reference genome is available.
Cutting-Edge Technology to Support Quick and Comprehensive Genomic Characterization
We leverage proprietary technologies and platforms for fast and robust genomic characterization of your RCBs. This empowers interactions with regulatory authorities by demonstrating known workflows, characterizing transgene-genome junctions, and counting transgene copy numbers at the loci of insertion.
Genomic Characterization of Research Cell Banks
Monoclonality Assessment Services
Genome Sequencing Solutions in Support of Regulatory Filings
As part of the KBI SUREtechnology Platform™, KBI's SUREsignature™ monoclonality assessment reports on our proprietary KBI SURE CHO-M Cell Line. SUREsignature is based on the identification of fixed rare single nucleotide polymorphisms within a cell line to assess with statistical relevance potential non-clonal population within the RCB. Optimized to our cell line, SUREsignature is a powerful combination of our deep knowledge of our SURE CHO-M Cell Line and our exceptional bioinformatics tools.
For analysis of cell lines that were developed with a cell line other than the SURE CHO-M Cell Line, we perform a three-step analysis to assess monoclonality. First, we undergo WGS using Illumina technology, which enables us to identify transgene integration sites. Next, we perform a junction PCR analysis, followed by our final step of wet lab validation. This type of monoclonality assessment is available for any CHO-based cell line as well as other mammalian cells where the reference genome is available. Please contact us for further details and to discuss your specific project and monoclonality assessment needs.
Explore More Mammalian Services & Capabilities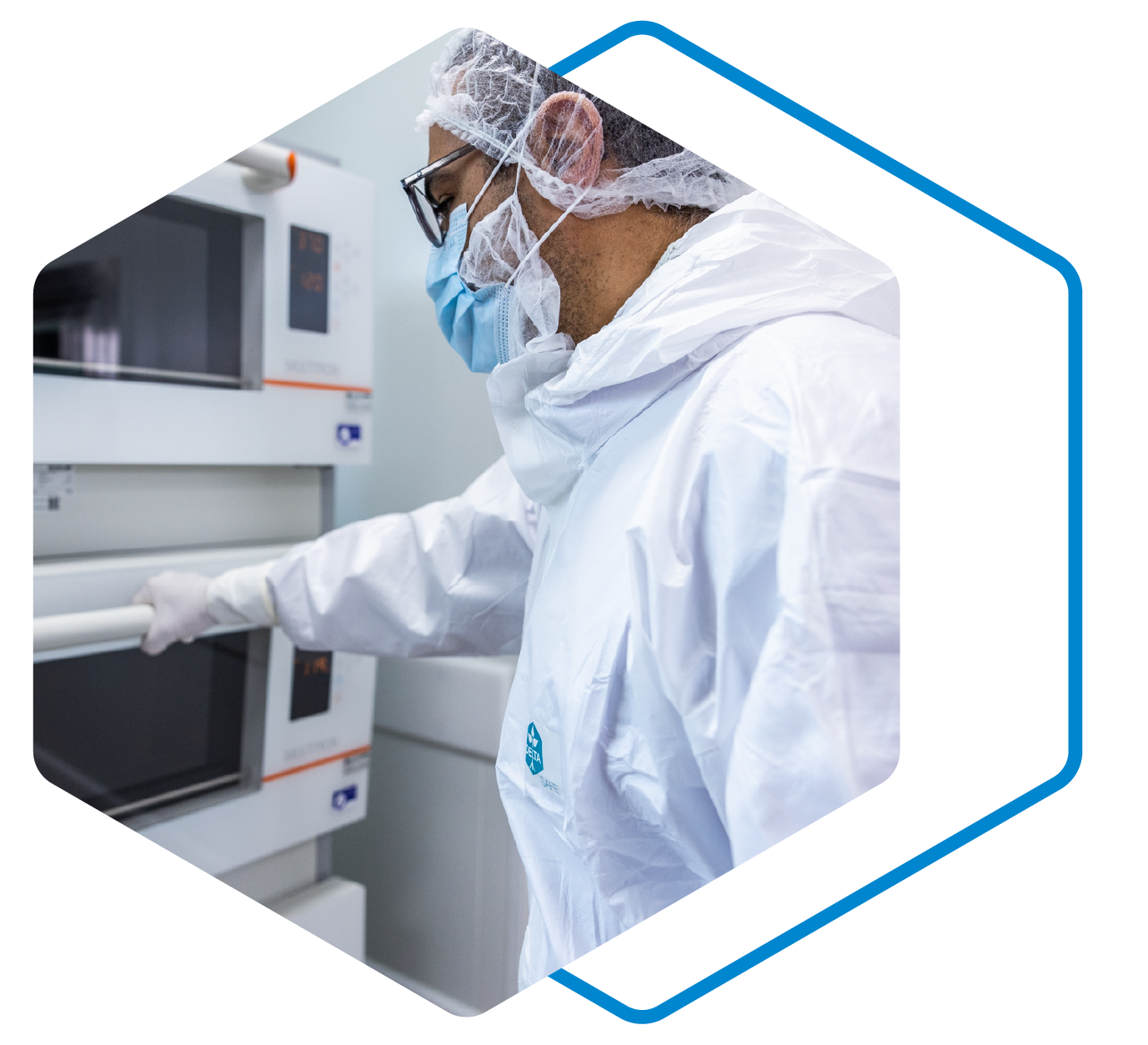 Never Miss Another Update!
Subscribe to KBI's Newsletter, The Pulse, to stay up-to-date on all the latest news, articles, and events from KBI Biopharma.