Monoclonal Antibodies
A global-leading technology platform, paired with scientific knowledge depth, for antibody-based therapeutics
Integrated Solutions for Monoclonal Antibody Development
Efficient Processes from CLD to cGMP Manufacturing
Our fully-integrated development platform encompasses a strong understanding and efficient production of monoclonal antibodies from cell line development (CLD) through to cGMP commercial manufacturing.
Monoclonal antibodies (mAbs) have found widespread therapeutic applications as they can help restore, enhance, or mimic the immune system's ability to attack and inhibit cells and viruses. Some mAbs are designed to act as a targeted therapy, while others can act as an immunotherapy, bolstering immune response by allowing the body to find and attack cancer cells. Since the first US FDA-approved monoclonal antibody in 1986, mAbs have become an established treatment for cancer and autoimmune diseases as well as for infectious diseases such as respiratory syncytial virus (RSV) and COVID-19.
Our approach is seamless from development to manufacturing, ultimately delivering high-quality bulk drug substances under accelerated timelines with expertise at every turn to match your needs.
World-Class Expertise in mAb Development
When developing cell lines for mAb therapeutics, a tried and tested platform is essential for ensuring cost efficiency, reduced time to clinic, and desirable quality attributes. Our advanced cell line development (CLD) services are versatile and modular, allowing you to select the approach that best suits your molecule and needs:
You have already defined your standard IgG molecule lead for a new biologic entity. This is where our SUREmAb offering shines, accelerating development from transfection to research cell bank (RCB) in as little as 9 weeks, or from transfection to drug substance certificate of release in 11 months.

You have several molecules of interest and are looking to identify the lead molecule among sequence variants or signal peptide variants.

Our variant screening services are backed by decades of experience and expertise, allowing us to support you in your lead identification in as little as 8 weeks from transfection.
You are chasing targeted cell quality attributes. KBI Biopharma's proprietary and robust SUREtechnology Platform™, powered by Selexis, is designed to produce high-performing cell lines expressing even the most challenging biotherapeutics like biosimilars, Fc-fusions, bispecifics, difficult-to-express-proteins, and custom molecules of various types. We can take you from transfection to lead evaluation in as little as 11 weeks.
While developing a cell line for your antibody, we can perform parallel developability assays and process development for alleviated license fees while accelerating your program internally. KBI Biopharma is securing cost-efficient solutions for high-performing cell lines with strong characterization for virtually any molecule and mAb.
KBI Biopharma's SUREtechnology Platform™, Powered by Selexis
Develop, Screen, and Manufacture Biologics
By Leveraging our Best-in-Class Mammalian-Based Expression System for Breakthrough Molecule Types
For more than 20 years, KBI Biopharma's mammalian CLD services have been at the forefront of helping the biopharmaceutical industry advance lifesaving mAb therapeutics into the clinic and into the market. With over 150 IgG1, IgG2, and IgG4 mAb programs – without counting bispecifics and difficult-to-express proteins – and 7 approved mAb therapeutics, the SUREtechnology Platform™ is a best-in-class cell line development platform for monoclonal antibody production.
This reference technology platform has set a new standard in the industry thanks to its four synergizing pillars:
1. A Foundation in Genetic Engineering
Utilization of proprietary codon optimization software, and optimized proprietary vectors coupled with epigenetic elements that enhance expression, ensure scientists can establish stable and high-performance research cell banks (RCBs) with titers reaching up to 10g/L in a fed-batch production process. The modular approach of the SUREtechnology Platform safeguards predictability and consistency. Analytics are introduced early in the cell line development process to ensure that only those cell lines with the best quality attributes progress through the subcloning process to the final RCB.
2. The Proprietary SURE CHO-M Cell Line™
Derived from CHO-K1, deposited as ATCC CCL-61, the SURE CHO-M Cell Line is genetically unmodified, providing similar glycosylation patterns as other CHO cells. Its suspension-adapted character enables increased titers and easier harvest through increased surface exchange between intra-cellular and extra-cellular environments. KBI Biopharma's mammalian cell line services department has fully sequenced and labeled the CHO-M genome and transcriptome, while being the first in the industry to fully annotate it for unparalleled depth of knowledge of our cell line across the industry. The fast doubling time of SURE CHO-M, 15.7 hours, is among the fastest in the industry - key to our ability to offer accelerated timelines for cell line development.
3. A Fine-Tuned Media and Feed Strategy
To streamline development and manufacturing and provide adapted solutions for your mAb project and needs, we tune our process strategy towards adapted solutions that match your program. We can adapt the media and feed strategy towards doubling titers or accelerating the culture time by influencing the biomass and by increasing cell-specific productivity, without compromising quality.
While the SURE CHO-M Cell Line was developed with off-the-shelf media, we have recently launched a specific basal medium for our proprietary cell line. CELLiST™ BASAL CHO MX was developed in collaboration between KBI Biopharma and JSR Life Sciences. This transformative, chemically-defined, and animal origin-free medium significantly enhances the performance of the CHO cell lines, unlocking exceptional productivity levels - especially for CHO-M. The CHO-MX media is manufactured in a cGMP-compliant facility to ensure the highest level of quality standards across our value chain.
4. Exceptional Product and Cell Line Analytics and Characterization
Analytics have always been at the heart of KBI Biopharma. Combined with our decades of process development experience and as a global leader in mammalian cell line development, we take pride in combining our strengths as early as cell line development to provide you with cell line performance assessment, analytics, and cell line characterization that result in a globally compliant data package and shortened development timelines.
We increase our models' predictability and scalability by using bioreactors right from the start, thanks to our lead performance evaluation and stability of RCBs performed using the Ambr® 15 bioreactor system.
We also offer standard analytics in support of your early screening of cell lines against targeted quality attributes.
Our genomic characterization of mammalian RCBs encompasses a monoclonality assessment using an unbiased, blind approach to the identification and validation of integration sites. When it comes to regulatory compliance, the expectation is that cell banks are thoroughly documented for clonal derivation. Our whole genome sequencing (WGS) applications deliver the data you need for cell line development, genome characterization, and monoclonality assessment - quickly and with great accuracy.
Partnering with KBI Biopharma for your Project
KBI Biopharma's got your back. With decades of experience and a strong track record of ten marketed products, more than 300 projects run, and over 170 projects in the pre-clinical and clinical phases, our SUREtechnology Platform is proven to be globally compliant and robust.
Our seasoned team of project managers knows every aspect of our technologies and ensures compliance with regulatory authorities. They go the extra mile by providing you with the full history of the SURE CHO-M Cell Line, the genome of which was the first CHO-based cell line to be both fully sequenced and annotated.
To streamline your development, we take de-risking strategies head-on with our robust and specific approach to each project. Our targeted strategies address clone diversity, invalidation, stability, and titer - resulting in higher success rates.
The SUREtechnology Platform™ has supported more than:
0
Individual CLD Programs
0
Unique Companies Worldwide
0
Drug Candidates (pre-clinical to commercial)
0
Investigational New Drugs (INDs)
Global Compliance with a Local Presence
KBI Biopharma has a network of facilities across the world with physical locations in the United States and Europe. Our local presence adds the convenience of a team of experts right in your backyard, while also allowing you access to the decades of expertise KBI Biopharma has developed in global compliance. In addition, KBI Biopharma waives license fees when your CLD project continues with KBI Biopharma through to manufacturing.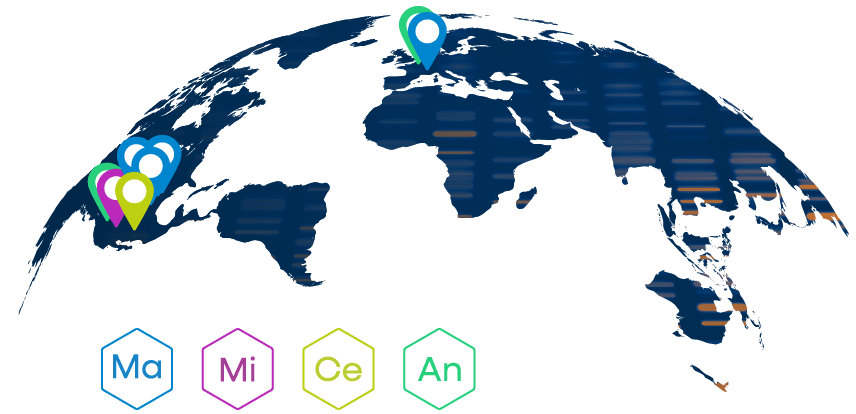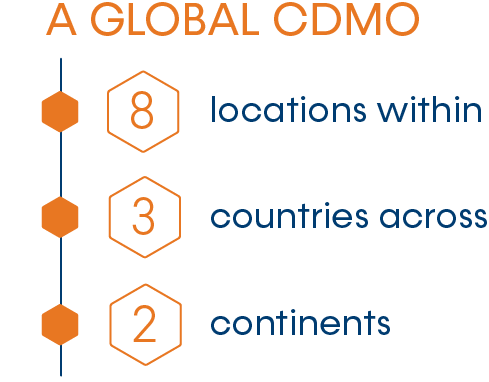 Explore More Mammalian Services & Capabilities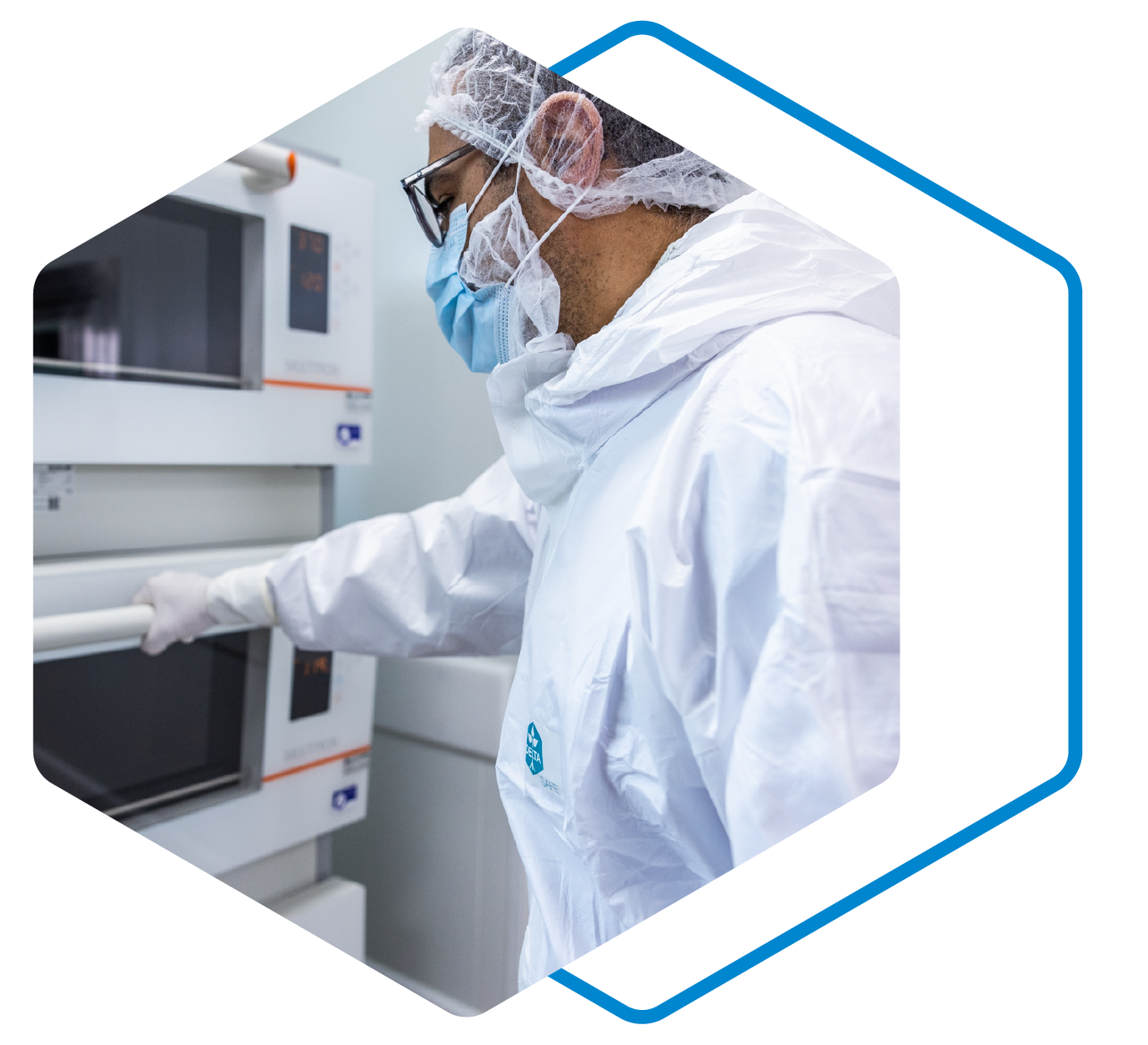 Never Miss Another Update!
Subscribe to KBI's Newsletter, The Pulse, to stay up-to-date on all the latest news, articles, and events from KBI Biopharma.