Microbial
Raising the bar on microbial expression and manufacturability
Engineering New Biologics, At Scale
Optimization of Any Expression Strategy

to Generate High Microbial-Based Expression for New Biologics
More molecules are manufactured using an E. Coli expression system than ever before thanks to reimagined platforms, efficiency gains, and broader-based applicability. KBI is raising the bar on microbial expression and manufacturing, using an early optimization workflow to ensure manufacturing success.
At KBI Biopharma, we are pushing the envelope on efficiencies with trusted microbial CDMO services. Our streamlined process scales from microfermentation to our largest working volumes, leveraging our CLD expertise paired with cutting-edge optimization to improve throughput and shorten timelines.
During this process, titers can be proportionally and accurately measured at very small volumes to identify a strain-plasmid combination that yields an optimized cell line. We quickly develop robust, scalable protein manufacturing processes through in silico protein analysis combined with wet lab IP and industry-leading screening workflows for biologics manufacturing using high-density microbial fermentation.
On average, KBI can generate a scalable process aimed at recombinant protein expression of >5 g/L in around 2 months. Our years of vertical process integration knowledge and data can allow us to streamline scalabilty.
See how KBI is Doing More with Microbes
The Right E. Coli Manufacturing Process
Starts with Early Screening and Optimization
Ahead of upstream process development, KBI focuses on microfermentation screening for microbial cell line development (CLD) to yield consistent, high titers across strains and molecules.
Leveraging 10+ years of E. coli-based production and industry-leading microbial expertise
Optimized CLD for secreted antibody fragments (FABs), inclusion bodies (IBs), and soluble intracellular molecules
Heightened focus on screening scalable fermentation conditions
Innovative workflows leveraging high-throughput robotics and microfermentation technologies
State-of-the-art IP around our cell development and scalable processes
Built for small- and large-scale cGMP manufacturing

FDA/EMA Inspected Facilities

Well-versed in first-in-human (FIH) studies, late-stage manufacturing, and commercialization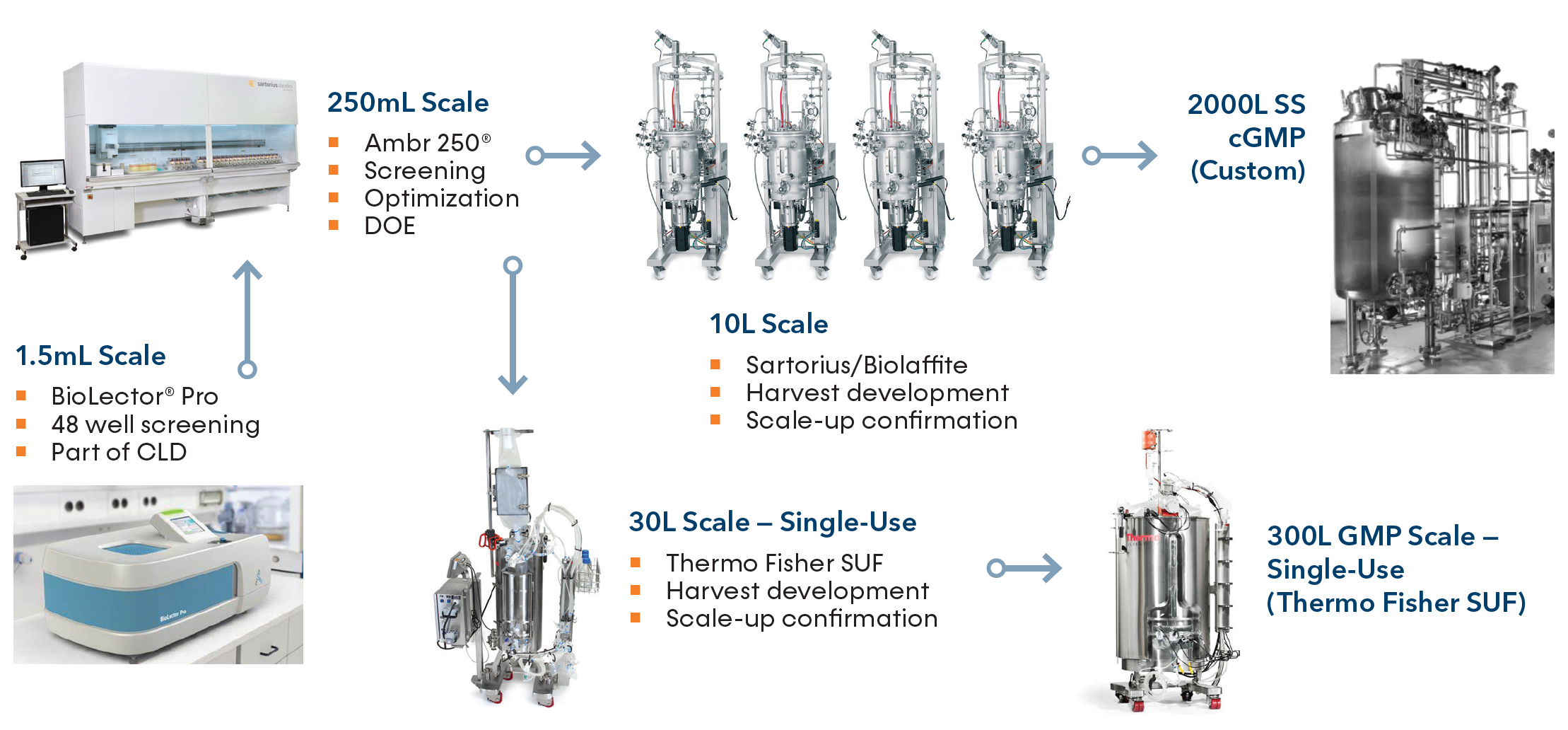 Introducing KBI's PUREplatform™
For Clean, Efficient Therapeutic Protein Production
Pushing the Boundaries of E. Coli Expression
Within a New Standard of Premium Microbial Cell Line Development
KBI has redefined what it means to have an optimal expression strain.
With 10+ years of therapeutic protein development rolled into one platform, the KBI PUREplatform starts in cell line development (CLD) with a proprietary strain platform that includes unique substrains, designed specifically to quickly feed upstream process development and late-stage manufacturing with preestablished process elements.
Increased efficiencies
Exceptional quality
Engineered for commercial use

PUREcoli™
PURE in. PURE out.
Learn more about how to jump-start your microbial program with PUREcoli™ to greatly reduce impurities and reach higher titers.
Explore More Microbial Services & Capabilities: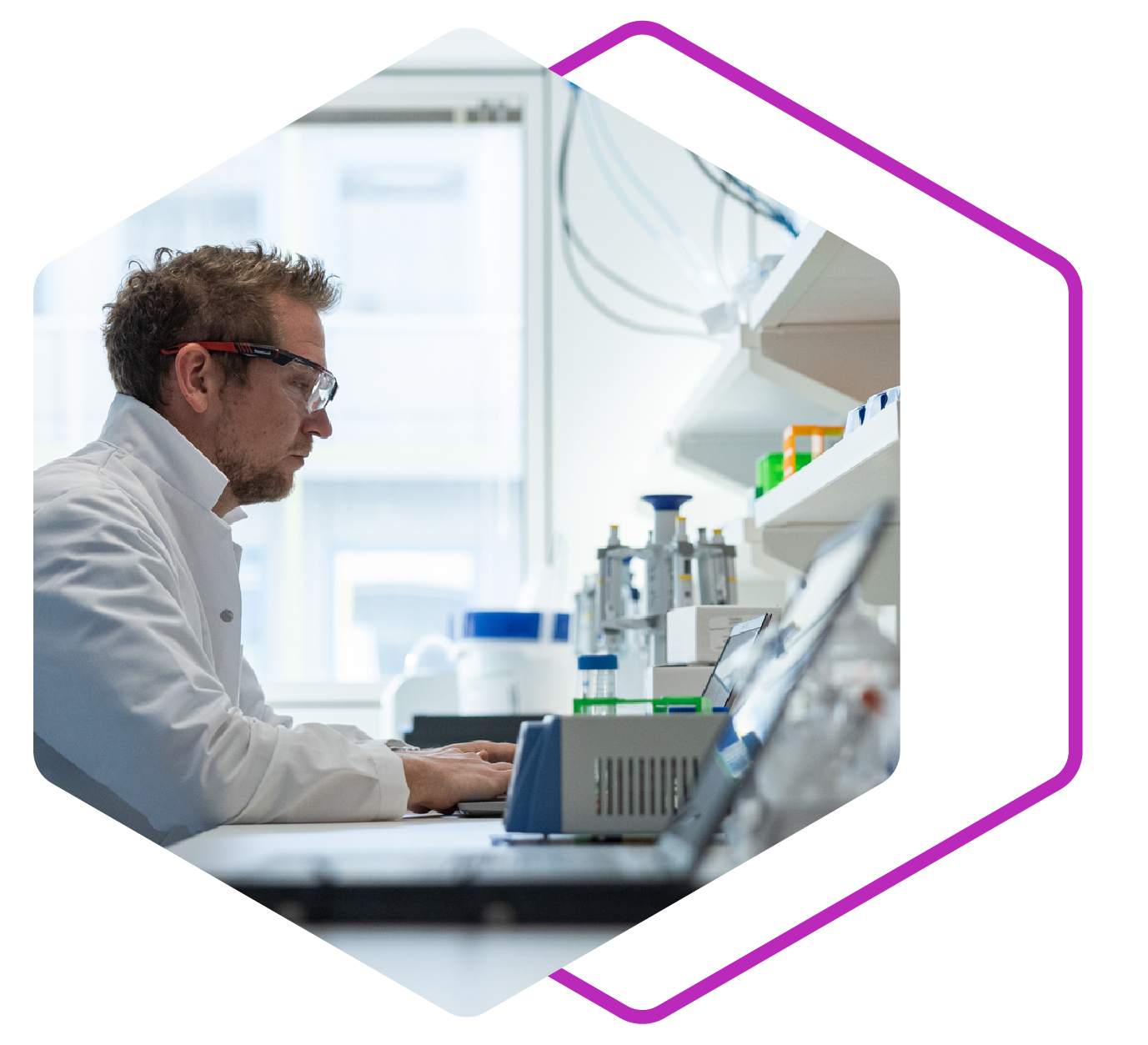 Never Miss Another Update!
Subscribe to KBI's Newsletter, The Pulse, to stay up-to-date on all the latest news, articles, and events from KBI Biopharma.