Introducing KBI Biopharma's
PUREplatform™
A new standard of E. Coli expression for clean, therapeutic protein production
A Platform, a Premium Strain, and Cutting-Edge Screening
Yielding Optimal Protein Expression, Uniquely Tailored to Each Project
At KBI Biopharma, our PUREplatform is everything you need to make a protein. Containing plasmids, strains, media, and a fermentation process that all fit together into a service package catered to your needs.
KBI has redefined what it means to have an optimal expression strain, with 10+ years of therapeutic protein development rolled into one platform. PUREplatform starts in cell line development (CLD) with our proprietary PUREcoli™ strain platform that includes unique substrains, designed specifically to quickly feed upstream process development and late-stage manufacturing with preestablished process elements.
Features our PUREcoli™ cell line, our proprietary high-producing E. coli cell line, expertly paired with PUREplasmids™ and PUREmedia™ available in 8, 24, 48, and 96 screening packages


Designed for secreted proteins, including antibody fragments (FABs), inclusion bodies (IBs), and soluble intracellular molecules

Robust fermentation conditions that scale from high-throughput 1 mL microfermentations

Built for small- and large-scale cGMP manufacturing

Well-versed in first in human (FIH) studies, late-stage manufacturing, and commercialization
Strain development was just the start of our mission. To support biopharmaceutical development and fermentation production, our platform targets product quality, safety, and titer across proteins and at scale.
Just one way KBI is Doing More with Microbes from early optimization through to late-stage and commercial manufacturing.
Introducing KBI's PUREplatform™
For Clean, Efficient Therapeutic Protein Production
Pushing the Boundaries of E. Coli Expression
Within a New Standard of Premium Microbial Cell Line Development
Navigating a New Standard in Microbial Protein Expression
At KBI Biopharma, our PUREplatform™ is everything you need to make a protein. Catered to your needs, our service package contains plasmids, strains, media, and a fermentation process that fit perfectly and efficiently together. Learn more about how to easily jump-start your microbial program to reduce impurities and reach higher titers.
An ideal therapeutic protein "factory" creates a pure target product with high titers from the start, which can minimize development risk, timelines, and cost. E. coli has long been implemented as a therapeutic protein factory due to its simplicity, tractability, and wealth of information characterizing the microbe.
While common E. coli expression strains alter as many as five genes to improve one aspect of recombinant protein expression, KBI has created a platform E. coli with about 1,000 genes altered and roughly 1 Mbp of DNA removed. The result is a PURE, efficient platform expression strain—PUREcoli™.
PUREcoli™
PURE in. PURE out.
Explore More Microbial Services & Capabilities: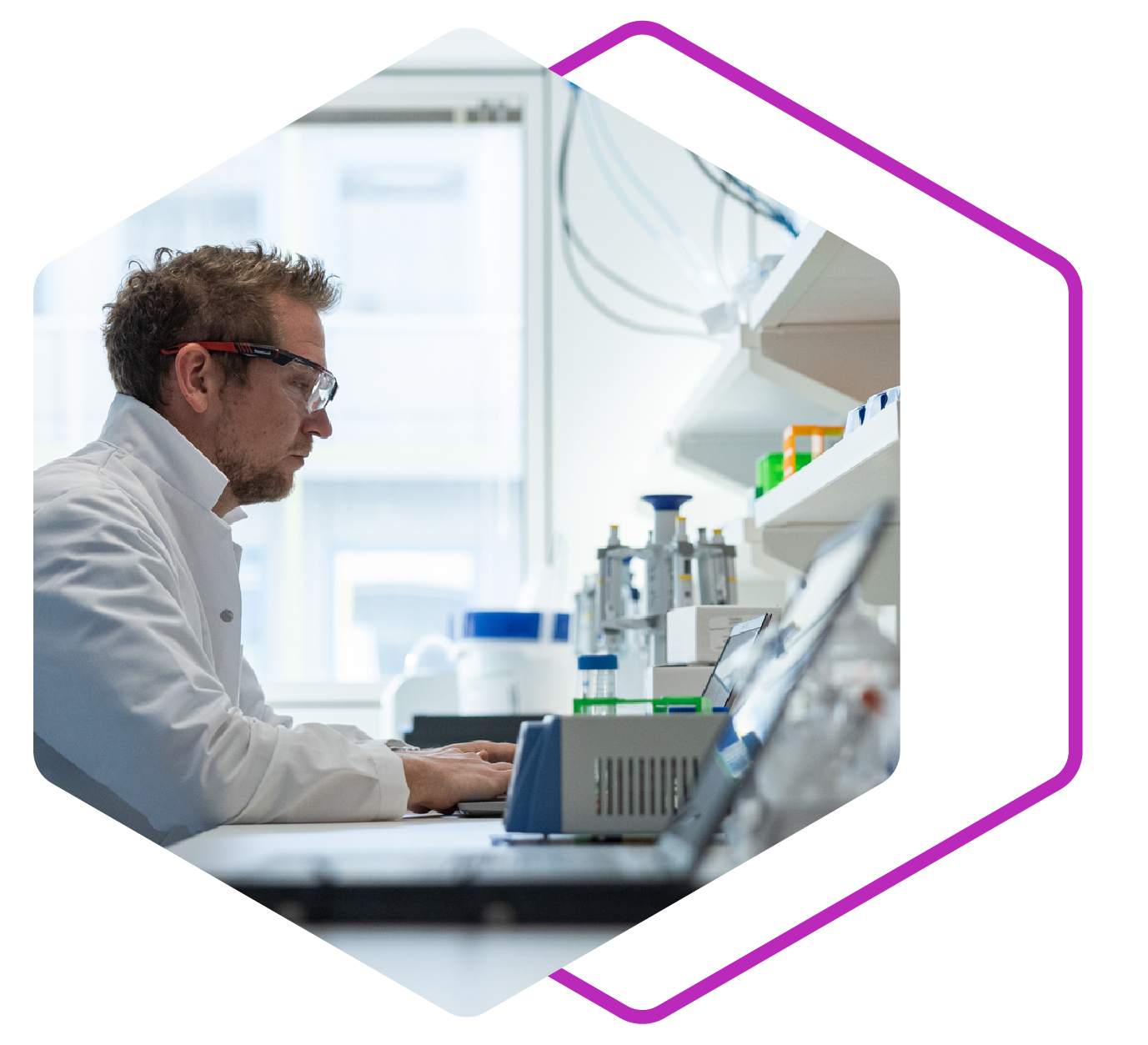 Never Miss Another Update!
Subscribe to KBI's Newsletter, The Pulse, to stay up-to-date on all the latest news, articles, and events from KBI Biopharma.