Commercial Mammalian
Commercial manufacturing for mammalian-based biopharmaceuticals
Manufacturing New Biologics, At Scale
KBI is now offering commercial mammalian manufacturing through its North Carolina single-use facility expansion project.
Building on KBI's legacy of being the first CMO in the world to implement the 2000L scale Xcellerex™ single-use bioreactor, the first stage of this commercial expansion effort is a commercial manufacturing suite equipped with an initial set of 3X 2000L Xcellerex™ bioreactors and a dedicated purification suite (3 purification rooms).
This commercial manufacturing suite and related equipment are flexible and take advantage of single-use technologies for each unit operation leveraging our extensive experience with large-scale single-use equipment.
It will also be operated with strict adherence to regulations required for cGMP biopharmaceutical drug substance manufacturing.
The following additional capabilities were added as part of this expansion effort in support of this new commercial manufacturing suite:
In-house media and buffer preparation facility
WFI generation
Expansion of clean unclassified areas
Material storage (cold and ambient)
Additional warehouse capacity
Explore More Mammalian Services & Capabilities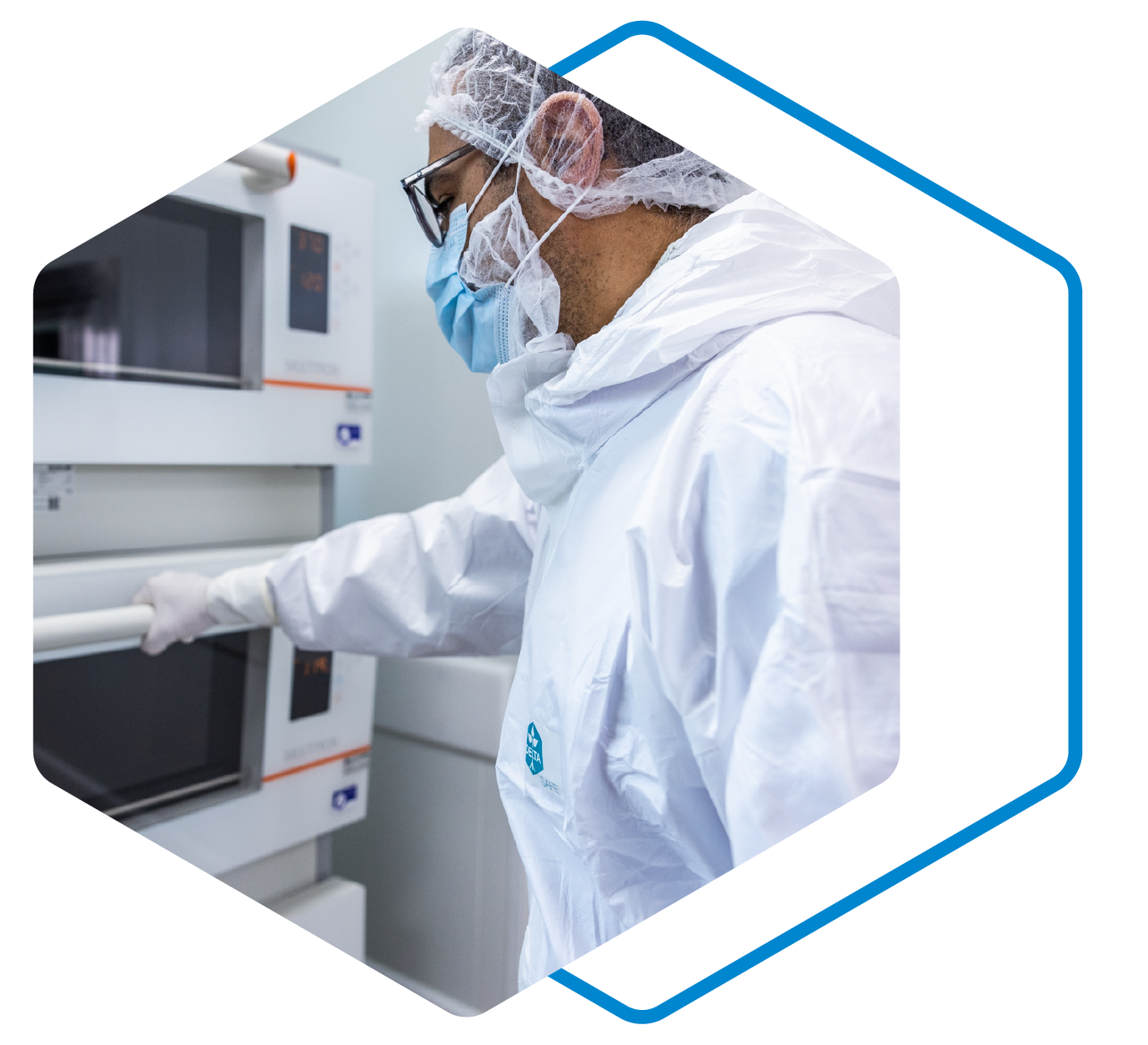 Never Miss Another Update!
Subscribe to KBI's Newsletter, The Pulse, to stay up-to-date on all the latest news, articles, and events from KBI Biopharma.