1 min read
March 21, 2020 11:00am ET | Machine Learning Applications for the Characterization of Particle Profiles of Therapeutic Products
March 24, 2020 | 11:00am ET
Machine Learning Applications for the Characterization of Particle Profiles of Therapeutic Products
Flow Imaging is a proven method for the characterization of particulates in therapeutic products. It is routinely performed alongside the United States Pharmacopeia (USP) 788/787 Light Obscuration methods to more accurately quantify and characterize the particle subpopulations in drug products (silicone oil, protein aggregate, extrinsic material, etc.). Typical classifications of imaging data use single parameter filters such as aspect ratio to quantify silicone oil compared to protein. However, machine learning provides a sophisticated approach to more accurately classify particles in therapeutic products by leveraging the information present in the raw particle images. This free webinar will demonstrate how various machine learning algorithms facilitate improved classification compared to the traditional approach, leading to superior sample descriptions. It will also showcase examples of the benefits that machine learning provides for protein products and cell therapy products. Flow Imaging has tremendous potential to monitor particle size distributions, aggregates/agglomerates and extrinsic contaminants from batch to batch. Applying machine learning to flow imaging of pharmaceutical products can assist in defining the criticality of product quality attributes, as well as establishing an integrated control strategy for characterization and control of drug products.
---
About the Presenter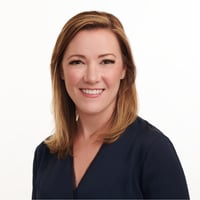 Amber Fradkin, Ph.D.
Amber Fradkin, received her PhD in Chemical Engineering within the Pharmaceutical Biotechnology Program with a specialization in the field of immunogenicity of therapeutic protein aggregates at the University of Colorado at Boulder. Amber also holds a Master of Science from the University of Colorado at Boulder plus a Bachelor of Science from the Colorado School of Mines. She currently holds the position of director at KBI Biopharma where she manages the Particle Characterization Core which specializes in analytical methods for quantifying, characterizing and identifying submicron, subvisible and visible particulates. Previously, at Amgen, Amber was a scientist within the biomolecular structures and interactions group where she supported biophysical characterization of protein products with a specialty in subvisible particle characterization and identification. Prior to Amgen, Amber's experiences include analytical and formulation development for Merck & Co. and collaborations with BaroFold, Inc. to employ high hydrostatic pressure to refold proteins and control subvisible particles.