What a year 2022 turned out to be! It was a year of growth and expansion, from the launch of our new KBI commercial manufacturing facility in Research Triangle Park (RTP), North Carolina, to the grand opening of our new mammalian-focused facility in Geneva, Switzerland. Additionally, 593 new employees joined KBI growing ranks to more than 1754 total employees!
In October, we appointed our first Chief Business Officer, Dr. Abdeleziz Toumi. Abdel leads Global Business Development for KBI and Selexis, spearheading the long-term client growth strategy and the building of key strategic relationships. Additionally, Abdel is responsible for the Program Management Office (PMO) organization where he oversees client program delivery.
---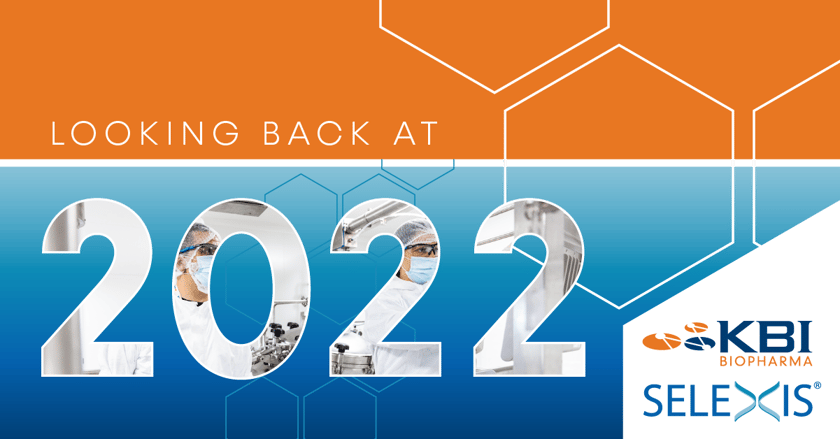 ---
"Learn from yesterday, live for today, hope for tomorrow."
- Albert Einstein
---
To everyone that made this year a success, we extend our sincere thanks. We are excited to greet the new year and all the shared successes still to come!
Commercial Manufacturing at KBI Biopharma
What better location for a state-of-the-art $150 million, 150,000 square-foot commercial manufacturing facility, than Research Triangle Park (RTP), North Carolina?
RTP is a collaborative innovation center at the epicenter of Duke University, North Carolina State University and University of North Carolina Chapel Hill (Tier-1 research universities). Additionally, there are over 300 companies, including science and technology firms, government agencies, academic institutions, startup companies and nonprofits in the area.
---
"Our new facility allows KBI to remain on the cutting-edge of the latest innovations in automation and digitalization. With the highest quality people, systems, and processes, we intend to be a true center of excellence and an exceptional place to work."
- Jesse Kingg, Senior VP and Site Head
---
Now fully operational, KBI Biopharma's newest facility in this biotech hub supports commercial manufacturing of mammalian-based products.
European Expansion: Integrated Biologics Manufacturing Facility
KBI Biopharma launched an expanded, fully integrated mammalian contract development and manufacturing services facility in Geneva, Switzerland. In a city with over 200 pharmaceutical, biotech, and medical device companies, this new facility is situated alongside world-renowned pharmaceutical and cutting-edge startup companies.
The ~94,000 square-foot facility builds upon an existing market foothold by combining best-in-class cell line development (CLD) and expert mammalian manufacturing in a single location. Co-located with Selexis SA, the expansion enables industry-leading delivery of client programs through increased quality, efficiency, and time savings with deep expertise across a diverse portfolio of molecule formats.
Together, KBI and Selexis have developed a seamless approach that optimizes the client experience.
---
"For today's scientists, crossing borders between countries and disciplines is instrumental to opening doors to new questions and new answers"
- Emmanuelle Charpentier
---
Conferences, Congresses, and In-Person Events
In 2022, we had the pleasure of attending 27 conferences and congresses around the world. We greatly enjoyed connecting with many of our clients, colleagues, and future clients while learning about the latest developments in emerging areas of science and technology. 2023 is shaping up to be even more exciting, and we are looking forward to seeing many of you in the coming year.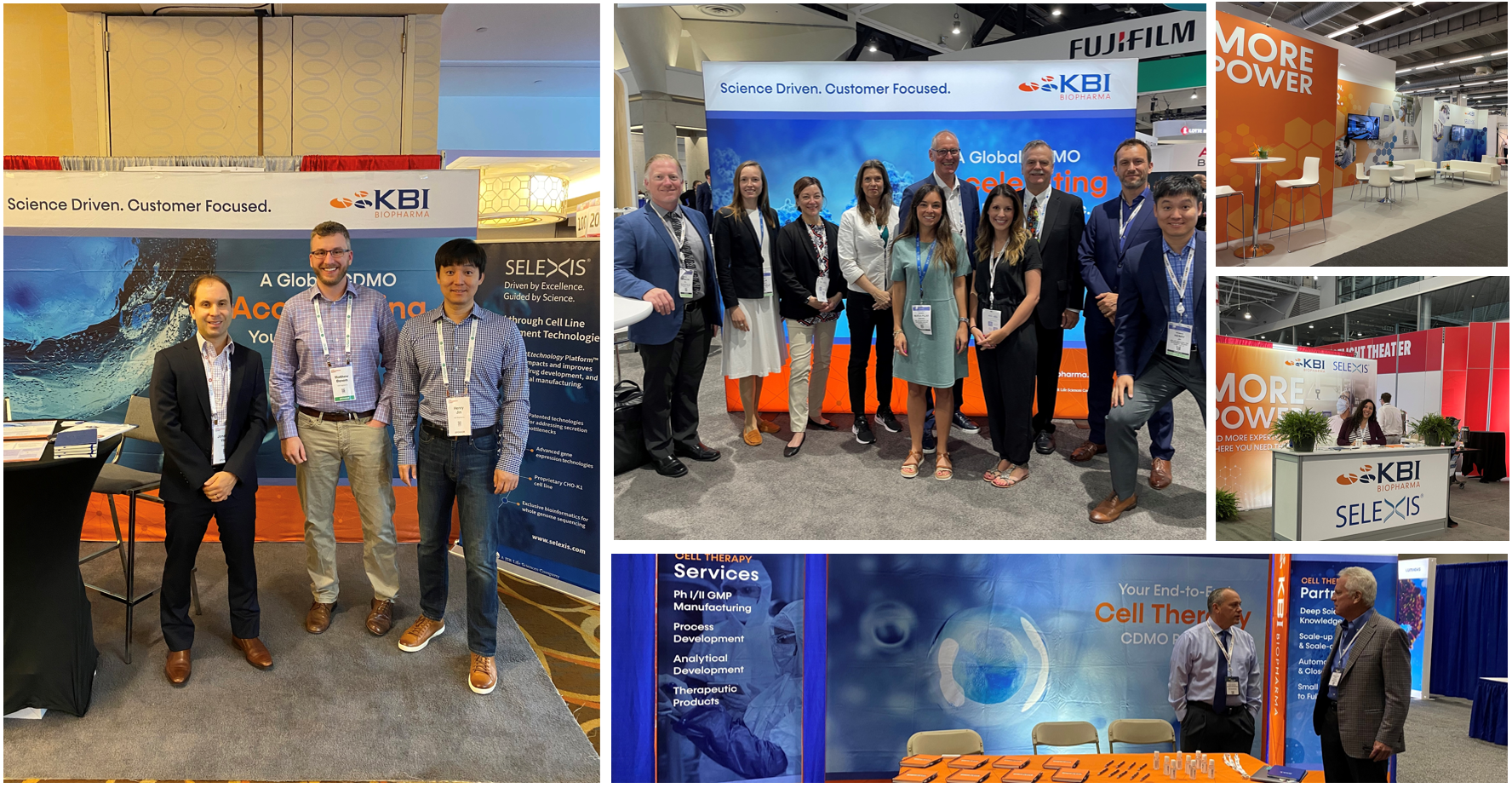 Research, Publications, and Resources
Our scientific experts were busy in 2022, communicating their latest research and findings in various publications, tech talks, poster presentations, and webinars throughout the year.
---
"The more we know, the more we realize there is to know"
- Jennifer Doudna
---
Stay tuned as additional tech talks, articles, and poster presentations become available. You can subscribe to our newsletter The Pulse to stay up to date on all the latest news and developments that are on their way – together, we'll make this next year the best one yet!