April 30, 2020 | 11:00am ET
WEBINAR: KBI HCP ELISA Reagent Strategy & Platform Assay for Early Stage Drug Candidates from kbibiopharma on Vimeo.
KBI has applied a unique strategy to develop an improved CHO HCP detection system for biopharmaceuticals. This strategy has yielded a platform ELISA assay with broad applications for a diverse range of recombinant protein therapeutics expressed in various CHO cell lineages and purified by various approaches. KBI's CHO HCP ELISA method exhibits superior dilution linearity and matrix flexibility for detecting CHO HCPs present in purification process intermediates and final products. The reagent used in this ELISA shows >70% coverage for a pooled null harvest generated from several CHO cell lines.
---
About the Presenter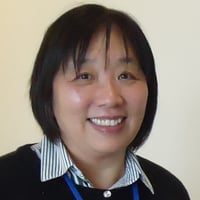 Mindy Wan, Ph.D.

Dr. Mindy Wan is a Director for Technology Development at KBI Biopharma. She has obtained her Ph.D in Biochemistry from University Zurich, Switzerland, in 1992. Over the past 26 years she has focused on bio-pharmaceutical industry and specializes in biologics processes and characterization. She is currently leading an effort for an improved HCP detection strategy at KBI. Prior to join KBI, she held various leadership positions for process development and manufacturing sciences at AstraZeneca, AbbVie, and Covance Biotech.