May 21, 2020 | 11:00am ET
WEBINAR: A Product Quality Integrated Control Strategy Overview from kbibiopharma on Vimeo.
Developing safe and effective biologics requires a well-developed integrated control strategy. Biologics have a myriad of potential impurities and undesired product related substances resulting from raw materials, host cell byproducts, contact surface residuals, and physicochemical stresses resulting from manufacturing processes, interactions with product contact surfaces, shipping and storage.
During this webinar participants will:
Identify sources that may cause product impurities and undesired product related substances;
Identify relevant regulatory and industry guidances;
Utilize a quality risk management framework to develop an integrated process and product control strategy with relevant examples
---
About the Presenter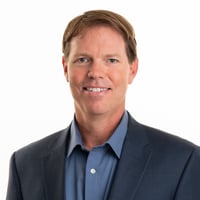 Brent Kendrick, Ph.D.

Brent Kendrick received his B.S in Aerospace Engineering and his Ph.D. in Pharmaceutical Sciences from the University of Colorado. Prior to graduate school, Brent was a Surface Warfare Officer in the United States Navy. After joining Amgen in 1997, Brent served as Formulation Team Lead in Pharmaceutics for 2 products: Infergen and a novel thrombolytic enzyme, where he developed a patented lyophilized formulation. He then managed a clinical analytical laboratory team in Quality Control and served as Product Quality Lead for PEG-sTNFr1. In 2002, he joined Process Development and held roles as Analytical Sciences Team Leader for multiple late stage clinical products and Drug Substance Process Team Leader for Nplate from Phase III through Commercial Launch. He led his group at Amgen through multiple successful commercial product approvals (Nplate, Prolia/XGeva, Blincyto and T-Vec), technology transfers, validation campaigns and biosimilarity/comparability studies, as well as leading the creation of cross-functional guidelines on comparability, method development and validation strategy. He was Director of Amgen's Attribute Sciences for Late Stage Clinical and Commercial Products, leading a team of over 100 staff and multiple sites worldwide. He has been an adjoint and adjunct faculty member at the University of Colorado for over 18 years, teaching a lecture on light scattering biophysics every other year. He taught a semester-long 3 credit hour course on Heat Transfer in the CU Chemical Engineering Department, co-founded Elion, LLC, a contract analytical and formulations laboratory and consulting company for biotechnology product development, and currently serves as Vice President, Research and Development at KBI Biopharma.