November 17, 2020 | 11:00am ET
Characterization of Host Cell Proteins Leveraging RP-UPLC-UV/SWATH-MS
Recombinantly produced biologics can be contaminated with components of the host cell line used to manufacture the drug. Monitoring and optimizing clearance of HCPs through the downstream purification is essential to ensure drug efficacy, stability, and patient safety. KBI has developed a new HCP-MS testing platform using RP-UPLC-UV/SWATH-MS acquisition coupled with Bioinformatics Solutions PEAKS® Studio data processing, allowing KBI to provide the identification and relative quantification of individual HCPs observed.
During this webinar participants will:
Learn about the importance and challenges of HCP-MS

Explore the different KBI HCP-MS workflows and how each can work for you
---
About the Presenter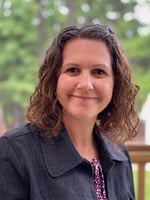 Shannon Hayes, Ph.D.
Shannon has a background in clinical chemistry and biopharmaceutical characterization, acquiring her Ph.D. in 2013 from Ohio University. Directly out of school she joined Shimazdu Scientific Instruments as the LC-MS Product Coordinator. At Shimadzu she took on a customer facing role while developing clinical LC-MS methodologies, training courses, and technical documents for the LC-MS product line. After moving to North Carolina, she joined a start-up urine toxicology reference laboratory where she developed the laboratories standard operating procedures and the LC-MS/immunoassay methodologies. She joined KBI in the spring of 2016, taking a lead role in the development of the host cell protein analysis by mass spectrometry.