June 18, 2020 | 11:00am ET
WEBINAR: Analytical Control Strategies for Biologics from kbibiopharma on Vimeo.
Biologics are complex pharmaceutical products that contain a heterogenous mixture of product-related substances and impurities. Analytical procedures play an important role in the quality control of biologics as an essential part of an integrated control strategy intended to ensure the safety and efficacy of these complex products.
During this webinar participants will:
Discover the elements of an effective analytical control strategy, including the essential role of a product quality attribute assessment;
Explore procedure lifecycle management in the context of an analytical target profile; and
Learn how the analytical control of a biologic is likely to change during pharmaceutical development as part of a holistic product lifecycle management plan.
---
About the Presenter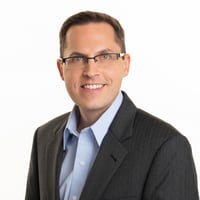 John Gabrielson, Ph.D.

John has over 14 years of experience developing biologics. Prior to joining KBI, John co-founded Elion Labs in 2015, where as President and CEO, he defined the company's strategic direction and executed its business plan.
Prior to Elion, John led an analytical organization at Amgen focused on developing, validating and implementing analytical methods for purity determination, identity confirmation, structural characterization, and comparability testing of biologics from late-stage clinical development through commercialization and post-approval. Throughout his career, John's primary focus has been to improve analytical methods, for which he has delivered invited presentations, been issued one patent, and written numerous articles and book chapters.