January 21, 2020 | 11:00am ET
A CDMO Approach to Viral Safety for Biotechnology Products

​​
Biotechnology products derived from cell lines carry a risk of viral infection. Given this potential risk, an assessment of the virus removal / inactivation that can be achieved by a product's established purification process is required. This viral safety assessment is a critical component of filing an IND application for Phase I products. KBI has established an effective strategy for Phase I viral clearance studies that has been accepted by regulatory agencies for over 60 products to date. Our current workflow enables the full viral clearance package to be complete and IND application ready in advance of batch disposition, thereby taking viral clearance off the critical path to IND submission. In addition, the viral clearance dataset has become a valuable tool for driving the development of purification processes capable of adequate clearance thus reducing the risk to viral safety for our client's products.
During this webinar participants will learn:
Learn about viral clearance and KBI approach to Phase I viral clearance studies

​
---
About the Presenter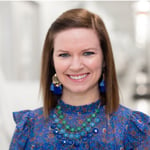 Heather Horne, Ph.D.
Heather received her Ph.D. in Pharmaceutical Sciences from the University of North Carolina at Chapel Hill prior to joining the Downstream Process Development team at KBI Biopharma in North Carolina in 2012. She has been involved in the development and transfer of purification processes for a variety of molecules including monoclonal antibodies, biosimilars, Fc fusions, enzymes and bispecifics. In addition to development, Heather has extensive experience with both early and late-stage viral clearance having executed over 20 studies during her tenure at KBI.