KBI Biopharma is thrilled to announce that Patriot Park has been named a finalist in the 2023 ISPE Facility of the Year Awards (FOYA) in two categories: Operations and Pharma 4.0
March 13, 2023 (Durham, North Carolina) – KBI Biopharma, Inc. (KBI), a JSR Life Sciences company, has been selected as one of the twelve finalists for the ISPE 2023 Facility of the Year (FOYA) awards. This is a globally-recognized, annual program in recognition of innovative projects that use cutting-edge engineering and innovative technology in pharmaceutical and biotechnology facilities to improve the quality of products, reduce the cost of producing high-quality medicines, and demonstrate advances in project delivery.
---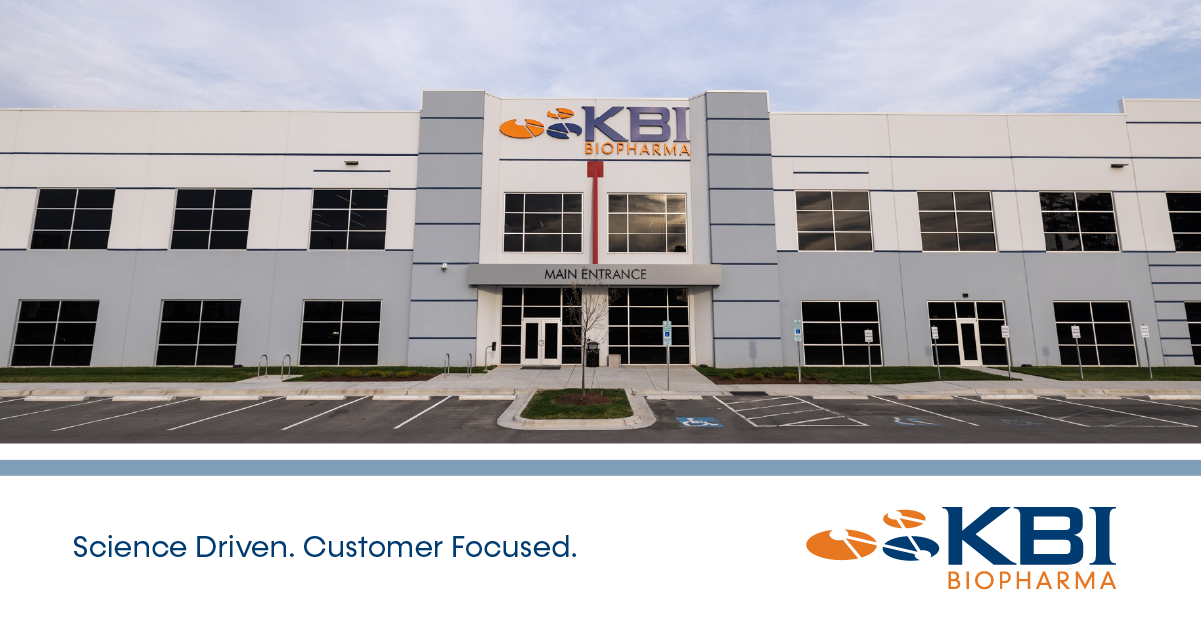 This week, ISPE announced the twelve finalists for the 2023 Facility of the Year Awards. KBI Biopharma is honored to be one of the twelve projects to meet the rigorous qualifications and requirements of the FOYA program and to be considered for the 2023 FOYA Category Award Winners. KBI's state-of-the-art Patriot Park Commercial Manufacturing Facility in Durham, North Carolina is a finalist in two categories: Operations and Pharma 4.0.
KBI built this facility to support the manufacturing of mammalian-based products, beginning with a client program for late-phase clinical and commercial programs. This facility incorporates Manufacturing 4.0 principles throughout the design and integration of advanced technologies and was designed to be landfill free. Of any waste produced, 65% is recyclable, while 35% is converted from waste to energy through burning or neutralization. All single-use components are directed away from the landfill. The Patriot Park facility has also gone big on digital data collection systems and is a fully paperless facility, from electronic batch records to logbooks, and materials management to Laboratory Information Systems (LIMS). This eliminates massive amounts of paperwork from its operations.
The Patriot Park facility provides an option to provide clients with commercial launch material and market supply. KBI's proven single-use platform ensures the reliability of supply with redundant equipment, automation, and full utility backup.
"KBI prides itself on a creative approach to client collaboration. Our customers turn to us to scale manufacturing processes suitable for commercial supply, and our scientific expertise with complex projects that deviate from standard planning protocol. It's facilities like this and our strong client relationships that make this possible."
-Michael Landau, Chief Operating Officer, KBI Biopharma
The winners of the 2023 FOYA Awards will be announced during the ISPE International Europe Annual Conference on May 09, 2023.
About KBI Biopharma, Inc.
KBI Biopharma, Inc., a JSR Life Sciences company, is a global contract development and manufacturing organization (CDMO) providing fully integrated, accelerated drug development and biologics manufacturing services and expertise to life science companies. With each of its 500+ client partners, KBI works closely to personalize and rapidly accelerate drug development programs. Built upon a foundation of world-class analytics capabilities and extensive scientific and technical expertise, KBI delivers robust process development and clinical and commercial cGMP manufacturing services for mammalian, microbial, and cell therapy programs. Recognized for quality manufacturing, KBI helps partners advance drug candidates into the clinic and to the market. KBI serves its global partners with eight locations in Europe and the USA. More information is available at www.kbibiopharma.com.