Commercial Microbial Manufacturing
The KBI Colorado site is our center of excellence for microbial process development and cGMP manufacturing. The Colorado site includes three buildings: R&D and analytical development labs (16,000 ft2), GMP Manufacturing and QC Labs (25,000 ft2), and GMP Warehouse and QA (37,000 ft2).
Learn more about our cGMP biologics manufacturing services
Our personnel has extensive experience with the development and manufacturing of microbial products.
The Colorado site has commercialized multiple products within the past six years, using quality-by-design (QbD) principles to develop, qualify, and manufacture protein-based therapeutic processes. With close ties between process and analytical groups, turn-around times for data is quick, providing near real-time analysis.
The site recently transitioned to a customer-focused structure, delivering on projects for multiple clients around the world, ranging from vaccines to monoclonal antibodies. In this capacity, the Colorado site has gained a reputation for speed, quality, and flexibility.
KBI has extensive expertise and experience with process commercialization and product support, including an ICH-aligned business process following a QbD-based strategy for product lifecycle management, starting at the earliest development stage and continuing through commercial manufacturing, launch and beyond.
The commercial process is managed through a control strategy that demonstrates and documents the process is in a state of control, and critical quality attributes (CQA) are within their targeted profiles.
Customer-Focused
delivering to multiple global clients
---
Center of Excellence
for microbial process development & cGMP manufacturing
---
Near Real-Time
turn-around times for data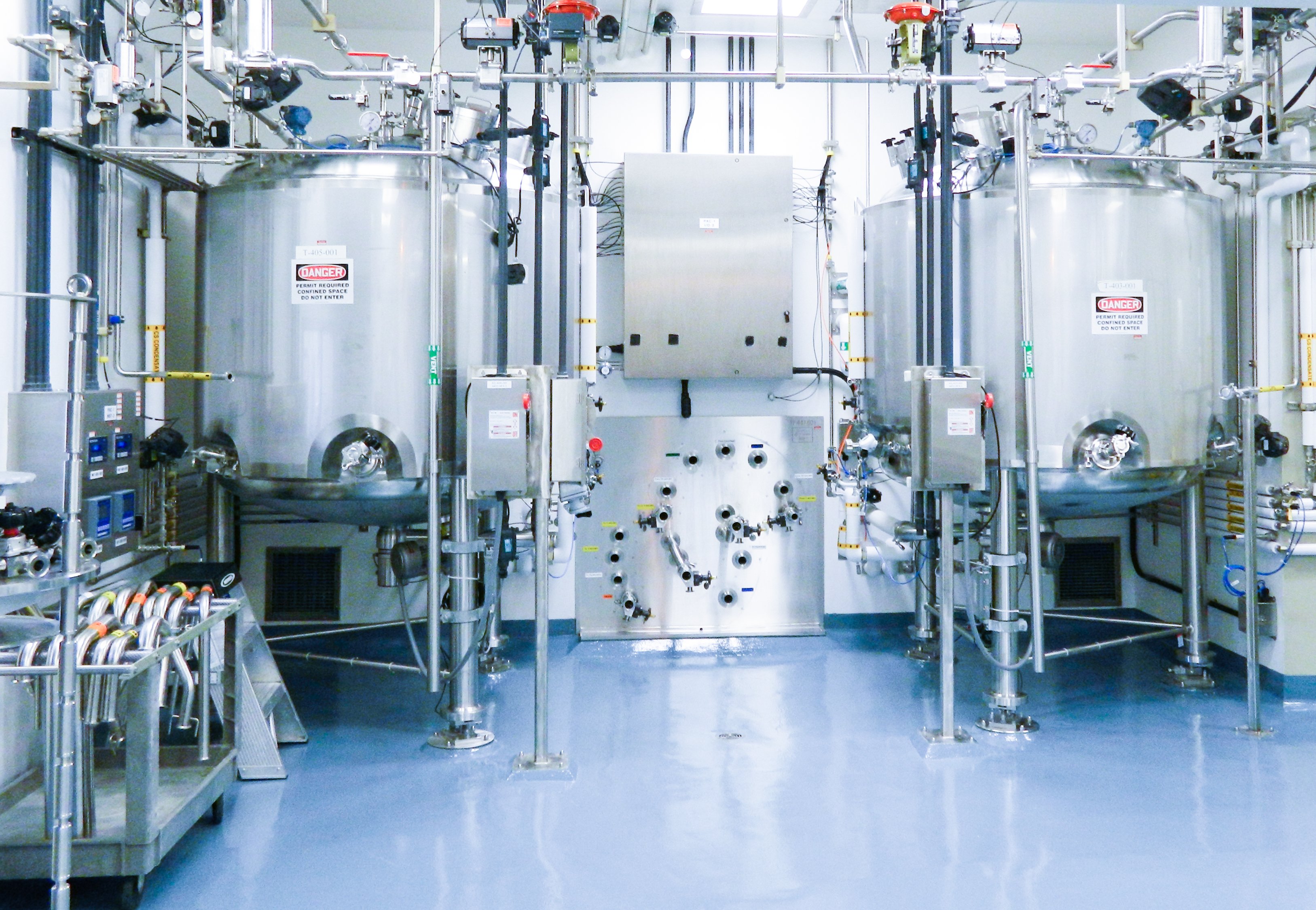 KBI's Commercial Microbial Capabilities
Equipment
300 L and 2000 L fermentation, homogenization, centrifugation, and depth filtration for upstream processing

Refold train of 550 L, 2600 L, and 2x 2250 L vessels

Buffer preparation vessels of 2x 600 L and 2x 750 L across refold and purification areas

Buffer hold vessels (100-L bags to 2600-L vessels across refold and purification areas)

Purification train with multiple chromatography skids supporting columns of 10 to 80 cm diameter, and multiple TFF systems supporting 0.5 to 15 m2 membrane area
QA Approved SOP Facility Governance
Commercial-ready facility: material and personnel flow, area qualification, cleaning, environmental monitoring, maintenance and operation of utilities

Process/product: raw material release, process validation, Batch Package system, deviation and CAPA management, in-process and release testing, and batch release

Safety and environment: general safety and hygiene, personnel safety such as lock-out and tag-out, confined space entry, etc., and segregated waste handling
Cleanroom Classifications & Flows
Fermentation: Grade D cleanroom with segregated personnel and material airlocks. Fermentation area is served by the refold buffer preparation and buffer hold area. Seed preparation area is segregated from the fermentation suite and controlled as a Grade C cleanroom with a Grade B biosafety cabinet.

Refold: Grade C cleanroom with a combined personnel/material airlock. Process connections exist between the Refold area and Fermentation and Purification areas.

Purification: Grade C cleanroom with segregated personnel and material airlocks. Process connections exist to the Refold area. Purification bulk fill area is also Grade C with a Grade B laminar flow hood.

Support areas are controlled, unclassified space, with segregated personnel and material flow into and out of the controlled areas.