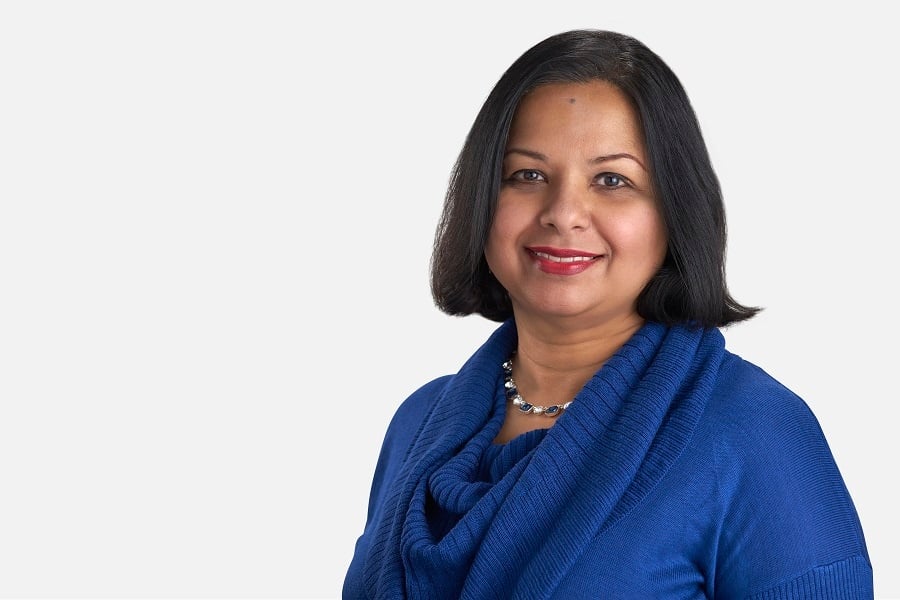 Sigma Mostafa, Ph.D.
Chief Scientific Officer
Sigma Mostafa is a highly experienced biopharmaceutical executive with a track record of driving growth and market expansion, building high performance organizations, and transforming organizational culture. She has extensive technical and management expertise in cell line and process development, tech transfer, validation, and clinical and commercial manufacturing. She has a strong focus on Operational Excellence, Quality Culture, and Talent Development.
Sigma is currently the Chief Scientific Officer at KBI Biopharma. She was previously KBI's Senior Vice President and Site Head for its largest site and led the site through unparalleled growth and also through a successful Pre-licensure Inspection. She has a 13-year tenure at the company, building KBI's North Carolina mammalian process and analytical development departments from a 5-program-per-year to a 50-program-per-year organization and recruiting and mentoring a best-in-class team of scientists. In supporting the accelerated growth of KBI, Sigma led the development of a world-class high throughput CDMO infrastructure and platform which incorporated advanced automation for end-to-end process tracking and quality control. As KBI's Chief Scientific Officer, she leverages her rich technical expertise in analytics, cell line development, and process development to lead KBI's innovation globally. She oversees Analytical Services, Process Development, and Cell Line Development
Sigma started her career at Eli Lilly & Co. During her 7-year tenure, she led a Cell Culture Process Development team and the Pilot Plant. In addition, as the Core Team Leader, Sigma led the entire CMC team: from candidate selection through IND submission. Sigma spent 3 years as Manager of Cell Culture Process Development at Organon /Diosynth Biotechnology (currently FujiFilm Diosynth), which was part of Merck at the time. In this role, she led process development, tech transfer, and post-commercialization optimization for mammalian and insect cell cultures.
Sigma earned her Ph.D. in Chemical & Biological Engineering from Northwestern University and her Bachelor's in Chemical Engineering from the University of Texas at Austin with High Honors.