June 11, 2020 | 11:00am ET
WEBINAR: A Novel Approach to Development of Process and Product Targeted HCP Reagents-20200611 1500-1 from kbibiopharma on Vimeo.
KBI's unique strategy to developing HCP ELISA reagents utilizes HCP populations fractionated by orthogonal purification mechanisms to generate a library of polyclonal antibodies. 'Fitness for use' is demonstrated by confirming lack of anti-HCP reagent cross-reactivity to product, 2D DIGE-based similarity assessment of the HCP repertoire used to generate reagents with those in a process/product, and Western immunoblotting based coverage analysis.
During this webinar participants will:
Learn how KBI's unique strategy addresses limitations associated with traditional approaches for anti-HCP reagent generation
Learn about how KBI's HCP pAb libraries can be customized to specific products to increase ELISA method performance and HCP coverage.
Discover KBI's DoE approach to optimizing a customized reagent.
---
About the Presenter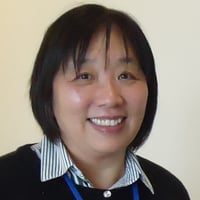 Mindy Wan, Ph.D.

Dr. Mindy Wan is a Director for Technology Development at KBI Biopharma. She has obtained her Ph.D in Biochemistry from University Zurich, Switzerland, in 1992. Over the past 26 years she has focused on bio-pharmaceutical industry and specializes in biologics processes and characterization. She is currently leading an effort for an improved HCP detection strategy at KBI. Prior to join KBI, she held various leadership positions for process development and manufacturing sciences at AstraZeneca, AbbVie, and Covance Biotech.