COVID-19 Status Update
Updated April 05, 2021
April 05, 2021
Dear Valued Partner,
I would like to provide you an update on our current COVID response. Through the past year we have continued to operate at full capacity while maintaining a safe environment. We have done this through application of CDC guidelines and remote work arrangements. We look forward to the upcoming removal of restrictions as the vaccine distribution increases. KBI is considered critical manufacturing and vaccination for KBI staff has begun. In the meantime, we will continue to apply CDC guidelines and the following restrictions.
Site density will remain under 50% while we continue to exercise a hybrid and shift schedule approach.

Critical domestic business travel will be permitted with CEO approval. Alert state travel will require a 14-day restriction from KBI sites upon return.

On-site visits continue to be prohibited.

Enhanced cleaning, social distancing, temperature monitoring, face mask requirement, and exposure reporting will remain in effect.
We look forward to the removal of restrictions soon. If you have questions or concerns, please don't hesitate to reach out to us for more information
Best wishes,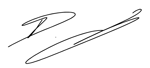 Dirk Lange
President and CEO