Join KBI Biopharma at Festival of Biologics EU


When: 2-4 November, 2022
Where: Basel, Switzerland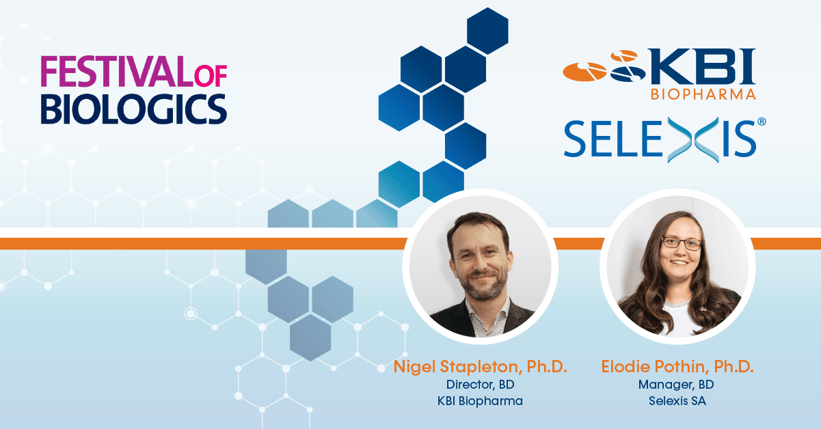 Join KBI Biopharma, Inc. at Festival of Biologics EU this November! Be sure to stop by our booth to meet with Nigel Stapleton, Director of Business Development for KBI Biopharma, and Elodie Pothin, Director of Business Development for Selexis. We look forward to seeing you in Basel, Switzerland!
About KBI Biopharma:
KBI Biopharma is a leading global contract development and manufacturing organization (CDMO) providing fully integrated, accelerated drug development and biologics manufacturing services and expertise to life science companies. With each of our 500+ client partners, we work closely to personalize and accelerate drug development programs. Built upon a foundation of world-class analytics capabilities and extensive scientific and technical expertise, we deliver robust process development and clinical and commercial cGMP manufacturing services for mammalian, microbial, and cell therapy programs. Recognized for quality manufacturing, we help clients advance drug candidates into the clinic and beyond.
About the Conference:
Biologic drug discovery, development, manufacturing, pricing & market access, clinical trials. The Festival of Biologics brings together pharma & biotech, academics and research institutes, together with their partners across the value chain. Across antibodies, immunotherapy and biosimilars our participants share research, create new partnerships, and tackle the clinical trials, manufacturing and commercial challenges involved in bringing new therapies to market.
---
Let's connect: