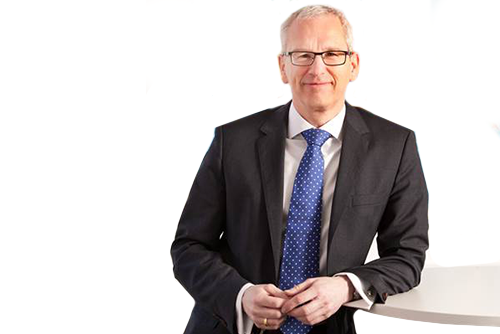 Ulrich Valley, Ph.D.
Senior VP, Operations & Site Head, Geneva, Switzerland
Ulrich Valley is a seasoned executive with over 18 years of experience in management, leadership, business operations, and strategy. Ulrich is currently the Senior VP of Operations and Site Head in Geneva, Switzerland. Before beginning at KBI Biopharma, Ulrich held an appointment as the Global Head of Portfolio Management Biosimilars in Technical Operations at Novartis and Hub Head External Supply Operations. Prior to that, Ulrich served as the Managing Director and Site Head at Novartis, the Site Head at Sandoz, and the Head Technology Development & Site Head at Novartis Vaccines & Diagnostics. When Ulrich isn't focusing on team management and leadership, he enjoys hiking, running, mountain biking, dogs, and cooking. Ulrich holds a Ph.D. in Biotechnology from the University Of Braunschweig in Germany, where he also received his diploma.